« back to texting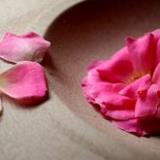 Abstract Salon & Spa
At Abstract Salon & Spa, our goal is to welcome you into an environment where you can relax and allow our staff of to provide you with the very best in hair care and spa treatments. We invite you to explore the world of and look forward to helping you radiate sophistication, glamour, and beauty…inside and out. Spa treatments that work are delivered with exceptional service by caring and friendly spa specialists who set the stage for a personal journey towards better health. Our technicians provide exceptional service that brings out your inner and outer beauty. We are a full service Salon and Spa located in South Portage. The experienced and talented staff members at Abstract Salon & Spa are among the most qualified in the industry. We stay up on all of latest styles and education to better accommodate you with your salon and spa needs. We are proud to bring a full array of services to the greater Kalamazoo and Portage areas. Whether you need a full day of relaxation, a completely new hairstyle or a quick manicure, you'll find it here seven days a week. https://www.facebook.com/pages/Abstract-Salon-Spa/220007801344834"
Contact Information
8842 Portage Rd Suite 104
Portage MI 49002
269-216-3491
---
*Message & data rates may apply. Text STOP to quit. Text HELP for help or call 877.571.0774 for support. To opt-out of alerts, text KEYWORD and STOP to 80373 (Ex. STOPWEATHER). Subscribers will receive no more than twenty messages per week when subscribing to any of our Alerts or Offers. No purchase necessary. Marketing text messages will be delivered to the phone number you provide at opt-in.
Approved carriers for texting 80373 are: Verizon Wireless, T-Mobile, Sprint/Nextel/Boost, AT&T, U.S. Cellular, Cellcom and Element Mobile. Sprint users may need to call their customer service representative to have the short code functionality activated on their cell phones. For questions or support, please call 877.571.0774.