« back to texting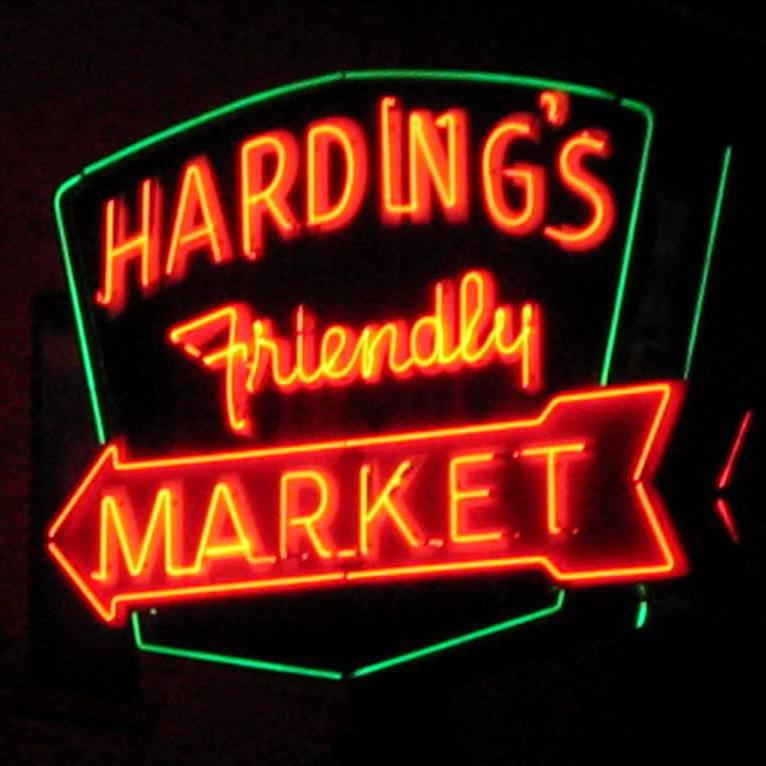 Harding's Market
Melvin R. Harding was the founder of Harding's Friendly Markets. Mr. Harding started his grocery career in 1925 with a national chain and in 1944 he opened the first Harding's Friendly Market in Parchment, Michigan. The first Harding's Friendly Market, though modest by today's standards (approximately 7,500 sq. ft.), proved to be the beginning of our group now serving Southwest Michigan and Northern Indiana. Some of the early pioneers in the development of Harding's Friendly Markets include Herb Corum, Roscoe Hill, Dutch Spierling, Millie Ponds, Dave Kauffman and Lee Miller; many of these names are recognizable due to the fact that their sons and grandsons are still involved in the ownership and operation of the Harding's Friendly Markets today. The Harding's Company was built on a basic business philosophy. That philosophy quite simply is the "HARDING'S CUSTOMERS DESERVE THE BEST SERVICE POSSIBLE PROVIDED BY FRIENDLY EMPLOYEES." Mr. Harding believed so strongly in this concept that no shopper left the store carrying their own groceries, and if any shopper entered the check-out lane without being spoken to by at least one employee, the shopper was awarded a sizable cash refund against their purchases. This basic business belief is as important today as it was in the beginning.
Current Offers

Discounts on Dinner Specials, Win $100 Gift Certificate Each Month

Text HARDINGS to 80373* or Sign Up Online

Edit

Delete
---
*Message & data rates may apply. Text STOP to quit. Text HELP for help or call 877.571.0774 for support. To opt-out of alerts, text KEYWORD and STOP to 80373 (Ex. STOPWEATHER). Subscribers will receive no more than twenty messages per week when subscribing to any of our Alerts or Offers. No purchase necessary. Marketing text messages will be delivered to the phone number you provide at opt-in.
Approved carriers for texting 80373 are: Verizon Wireless, T-Mobile, Sprint/Nextel/Boost, AT&T, U.S. Cellular, Cellcom and Element Mobile. Sprint users may need to call their customer service representative to have the short code functionality activated on their cell phones. For questions or support, please call 877.571.0774.