« Shows & Personalities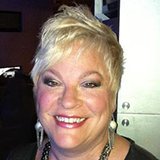 Lori Moore
On Air:

Weekdays, 6am - 10am

Email:
InterCom's "Tony Griffin Golden Word Award" for Excellence in the field of Communications.

2013 Michigan Association of Broadcasters' "Community Involvement Award" for THE LORI MOORE CORPS.

2013 Communities in Schools of Kalamazoo CHAMPS AWARD

2012 Kalamazoo Kiwanis "Citizen of the Year"

2012/2010/2009/2006 MICHIGAN ASSOCIATION OF BROADCASTERS "COMMUNITY INVOLVEMENT AWARD for "A Holiday Dish to Pass"

2010 YWCA WOMAN OF ACHIEVEMENT AWARD WINNER

2010 SOUTHWESTERN MICHIGAN ACLU PHILIP S. DENENFELD AWARD WINNER

2008 KALAMAZOO NETWORK GLASS CEILING AWARD WINNER - Awarded to trailblazing women in traditionally male fields.

"Moore for Moore" fundraiser for American Red Cross Relief efforts for Moore, OK tornado victims - $4,518 on 5/23/13

In its 11th year, Lori Moore's Potluck Pals "A HOLIDAY DISH TO PASS" cookbook has raised $650,000for local charities.

This past fall, Lori initiated a recruitment effort for tutors in The Kalamazoo Public Schools. Lori and over 100 others in THE LORI MOORE CORPS (including the entire WMU Women's Tennis Team) are fanned out across the district ensuring that every child is able to excel in school, graduate and take advantage of The Kalamazoo Promise.

On November 14, 2006, Governor Jennifer Granholm commemorated Lori's 25th anniversary in radio by declaring it LORI MOORE DAY in the State of Michigan. As the first female morning drive host in Kalamazoo at WKMI she was a founder of the long-running DO DAH PARADE. Her accomplishments were recognized by Kalamazoo Network in 2008 with the Glass Ceiling Award.

In 1981, she graduated from Hope College with a BA in Communications. Her performance as "Mabel" in "Mack & Mabel" received the college version of a Tony nomination- The Irene Ryan Award – at the American College Theatre Festival. She was a Hope Summer Repertory Theatre company member and interned in New York City at WNEW Channel 5.

Later, while working full-time and raising baby Emma she went on to do graduate work at the University of Notre Dame.

As morning host at WKZO since 1995, Lori has been a community booster and fundraiser. Her A HOLIDAY DISH TO PASS cookbooks have raised over $650,000 (at $5 a pop) for Kalamazoo Loaves and Fishes, area schools and numerous other non-profit organizations. The effort has been recognized with the top community involvement award by the Michigan Association of Broadcasters 4 times and the project has received a special tribute from the State of Michigan.

Lori was awarded the 2010 Philip S. Denenfeld Award by the Southwest Michigan American Civil Liberties Union as "a person who has particularly contributed to preserving civil liberties in SW Michigan over the years."

For over a decade, Lori was a volunteer Forensics coach at Portage Northern and has mentored numerous young broadcasters who are now working in radio and television across the country.

She has appeared on the Kalamazoo Civic stage in the title roles of "Irene" and "Mame" and Mama Rose in "Gypsy". She was invited to be guest artist in Western Michigan University theatre department's "Annie" playing Miss Hannigan.