« Shows & Personalities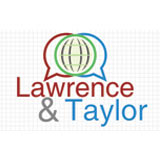 Lawrence & Taylor
On Air:

Weekdays, 3pm - 5pm

Hosts:

Jeremy Lawrence, Roger Taylor
About the Show

Right...Left...Who's right? We'll have a lot of fun figuring it out with Jeremy Lawrence on the right and Roger Taylor on the left as they go through the news of the day from both perspectives. They both think they're always right and one thing we can guarantee is that you'll always have fun when you tune in weekday afternoons from 3-5 on 590 WKZO.

Show Hosts

Jeremy Lawrence

Jeremy caught the "radio bug" early on and has not looked back since. He has enjoyed a 20+ year career in radio with stops in Ohio, Michigan, Indiana and Louisiana. He has returned to Michigan to co-host Lawrence & Taylor as well as be the Brand Manager for WKZO. He is married and has two boys and enjoys writing, golf and video games when he can spare the time.

Roger Taylor

Roger is a Kalamazoo native, growing up in Milwood. He worked his way through WMU as an announcer for WTPS (now the Touch 1560). Twenty years of selling drugs (legal ones) and twelve years of having a bird store interrupted his radio career.

Roger has hosted WKZO's Birdwatch since 1995 and more recently, Liner Notes where he reviews recently released albums. His two great loves beside Nancy, his wife of 36 years are birds and music. With a twinkle in his eye, he blames his Mother for his love of birds and Tom Kasdorf for his love of music. Roger is happiest talking with anyone who shares his interest in birds. Roger's concern for birds and the environment has led to involvement in local organizations. This includes serving on the Board of Directors and as Treasurer of the Southwest Michigan Land Conservancy.

His free time is frittered away discussing politics, following current events, listening to music as well as botching and salvaging various home improvement projects.