On July 3rd 2012 from 3pm-4pm WKZO will host an on-air debate between the Republican candidates for the for the U.S. 6th District congressional seat.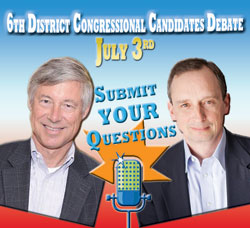 During this debate candidates Fred Upton and Jack Hoogendyk will answer questions asked by WKZO listeners.
We will take your questions below, either with text, or by audio upload or video upload
Submit Your Question Here...