« Return to shows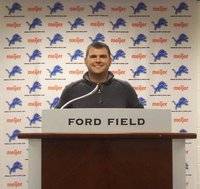 The Colin Windecker Show
The Colin Windecker Show is a local look at the latest in Kalamazoo, Detroit and National sports each week.
Episode List
Wednesday, December 07, 2011

Colin and Nick talk everything from BCS, Heisman Trophy. Matt Forte, LA Lakers and much more!!

Tuesday, November 23, 2010

Western Michigan vies for a College Football bowl berth, the Lions lose another game against the Cowboys and more.