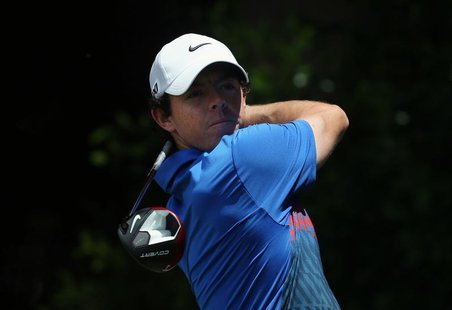 MERSEYSIDE, ENGLAND (1660 THE FAN)- Rory McIlroy started out his second round with a bogey, but recoded seven birdies on his round after that to shoot another six-under par round to lead after the second round of the Open Championship at 12-under par.
Dustin Johnson shot a seven-under par round to sit at eight-under par in second place, four shots behind.
Sergio Garcia, still looking for his first career major, is six back at six-under par.
Last year's champion, Phil Mickelson, was all over the course today, but managed to shoot two-under par to get back to even par for the tournament.
Tiger Woods on the other hand went the other direction as he shot a five-over par 77 to sit at two-over par for the tournament, right on the cut line.