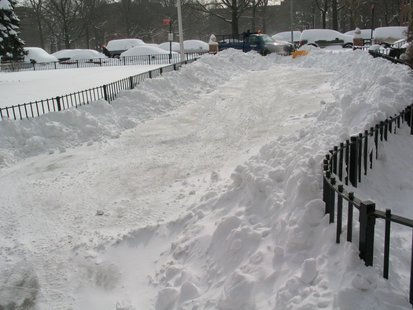 KALAMAZOO (WKZO) -- The Michigan Department of Environmental Quality wants you to make sure that you're not dumping snow in certain areas. Jerrod Sanders, with the DEQ Water Division, says that when there's so much snow piled up everywhere, some people might feel compelled to move it off to an empty field or waterway, where it could wind up affecting the water supply.
"We would be concerned about it getting put in lakes and rivers and streams and wetlands," Sanders told WKZO. "It's snow that's been removed from roadways that has things like salt, de-icing agents, oil, antifreeze, and litter. Those materials could be scraped up with the snow, and all of those things have potential to cause problems in our waterways."
Sanders says that there are water retention ponds near businesses where snow is supposed to wind up. There, it can be filtered, so as not to pollute the ground water. He says that most snow should be moved into parking lots.