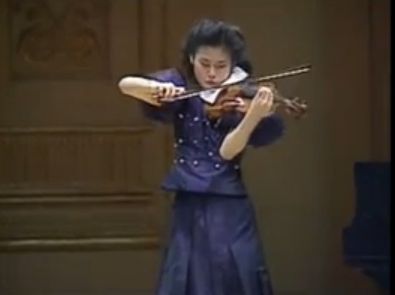 KALAMAZOO (WKZO) -- Coming soon to Kalamazoo, it's a performance from a violinist who's attracted international attention. Beth McCann, with the Arts Council of greater Kalamazoo, says that Midori is coming to the Miller Auditorium.
"Midori debuted at the age of eleven, and she's delighted audiences for over 30 years," McCann told WKZO. "She's hailed as an extraordinary performer, and gifted educator, and innovative community engagement activist. She's going to be at the symphony at Miller Auditorium Saturday night, and she's playin Shostakovich and Beethoven."
Midori comes to the area as one of several violinists presented by the Kalamazoo Symphony Orchestra this year. Tickets to the Saturday performance can be bought at MillerAuditorium.com.