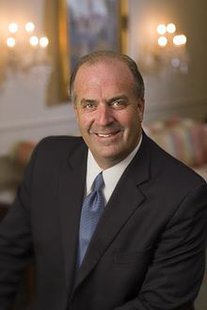 WASHINGTON (WKZO) -- Following President Barack Obama's State of the Union Address Tuesday night, Michigan Democrats are joining his call for more action in Congress. Congressman Dan Kildee says that it's possible that the US House could accomplish a few things in 2014. The fact that it's an election year, he says, could actually put more pressure on members. Kildee also thinks that Obama's speech reflected what regular Americans are feeling.
"President Obama touched on a lot of the issues that we think we all agrees are important," Kildee told WKZO. "But he also, to an extent, was channeling, I think, the frustration of the American people, who have watched for this past year Congress simply fail to take up the big questions that the American people sent us here to deal with."
One thing that Kildee has been encouraged to see is cooperation on the new federal Farm Bill. It took a few years to get it done, but a bipartisan plan capable of passage was finally reached this week.