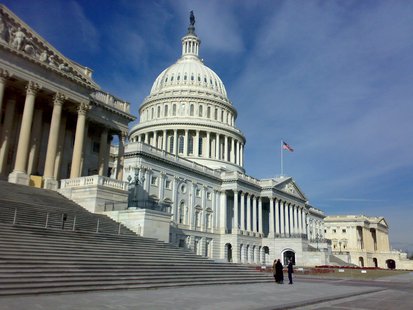 WASHINGTON (WKZO) -- Michigan Senator Carl Levin says that Congress could actually make progress on approving a spending plan this week. Levin tells us that, very soon, the Senate will take up a comprehensive spending bill that he believes will improve government performance. He says the appropriations bill looks forward, rather than continuing last year's funding levels, which is what's been done for the past several years. He thinks the Senate will approve the plan in the next few days.
Other business that Levin would like to see handled is extended unemployment benefits. He says that there are over a million people nationwide who lost their only source of income when those benefits expired last month.
The debate continues on that issue, as some Republicans say that any extension of unemployment should also come with equal spending cuts, and no agreement has been reached on how those spending cuts should work.