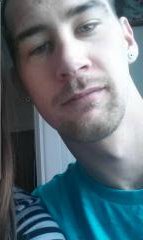 UPDATED at 2:12 p.m.: 26-year-old Lucas Lee Stafford has been found safe since an alert about his whereabouts was issued earlier Monday.
BATTLE CREEK (WKZO) -- Battle Creek Police are asking for tips from the public in locating a missing man.
Lucas Lee Stafford, born in 1987, was last seen around 12:30 a.m. Sunday in the Urbandale area. It is believed he was involved in an altercation at a bar in the area before leaving on foot, and he has not been seen since.
Stafford is described as a white male standing five-feet, ten-inches in height and weighing around 160-pounds with dark-colored hair. Anyone with information on his whereabouts is asked to contact Battle Creek Police or Silent Observer.