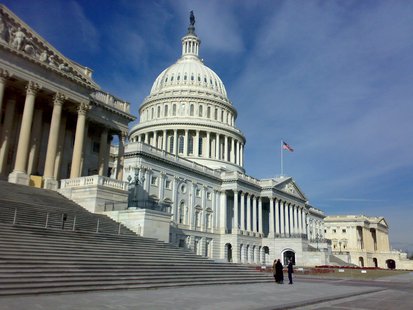 WASHINGTON (WKZO) -- Heading into the new year, Michigan Congressman Fred Upton is feeling optimistic about what's coming in Washington. Upton says that there's a lot on the plates of federal lawmakers, but the first order of business is passing a budget. He expects that the House will put together a spending bill to follow the Paul Ryan budget plan from last session starting on Tuesday, avoiding a federal government shutdown for two more years.
Not long after the budget plan is approved, Upton expects the House to take up a Farm Bill in order to avoid a dramatic increase in milk prices. After that, he says the task will be immigration reform. Although Upton doesn't expect the House to take up the Democrat-controlled Senate's immigration legislation, he does think that both sides will have to agree on something.
Looking back on the federal government shutdown of last October, Upton says that he thinks both parties in Congress have learned a lesson, and will be able to work together a little more smoothly in 2014 than in 2013.