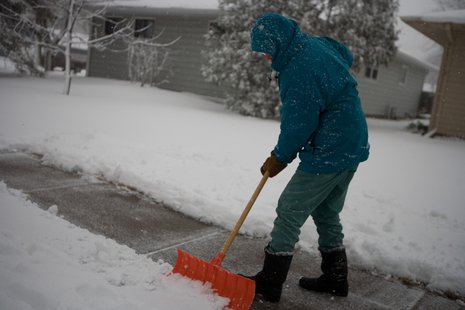 PORTAGE (WKZO) -- The city of Portage is reminding everyone of the rules for snow removal. A city ordinance requires property owners adjacent to public sidewalks to clear those sidewalks of snow within 24 hours of when the snow started, or within 12 hours of when ice has formed.
The city is asking everyone to remember that it takes the cooperation of all citizens to get through tough winter weather like what's been experienced in the past week.
Residents are also reminded that locations found to be in violation of the city's sidewalk snow removal ordinance can be the subject of fines.