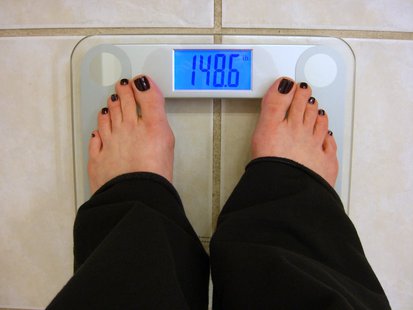 KALAMAZOO (WKZO ) -- Fitness experts say that, heading into the new year, you should set only realistic weight loss goals for yourself. Over 90 percent of news year's resolutions fail, in particular when they involve weight loss, because people set too high of a goal for themselves, says personal trainer Elisa Dely, with Genesis Fitness.
Dely says it's best to start out modestly. A good way to approach a weight loss goal, according to Dely, is to aim for 500 extra calories burned off per day through activity, or 500 fewer calories per day consumed through food. She says that's a good way to work toward a modest goal of losing a pound to a pound and a half per week.
Dely says that another approach you can take is to look at each day as an occasion to make a resolution. That way, you're always setting personal goals, and constantly improving. She says it works for her.