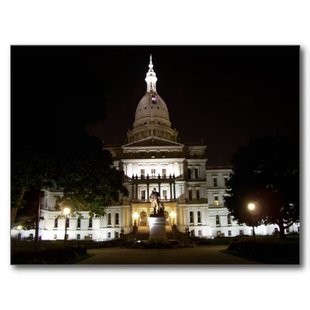 LANSING (WKZO) -- A state House committee has approved a resolution calling for a federal balanced budget amendment. The Michigan House Financial Liability Reform Committee on Thursday approved a resolution from State Representative Ray Franz calling on Congress to call a convention of the states for the purpose of proposing a constitutional amendment requiring a balanced federal budget. Franz says that the United States can't continue on its current fiscal path.
"Quite frankly, at some point, the interest on the debt is going to be so overwhelming that payments for the states, payments for schools, and payments for self defense will be in jeopardy," Franz said.
If enough states passed such a resolution, then a convention of states would have to be called to address the issue. The resolution approved this week will now be considered by the full House.