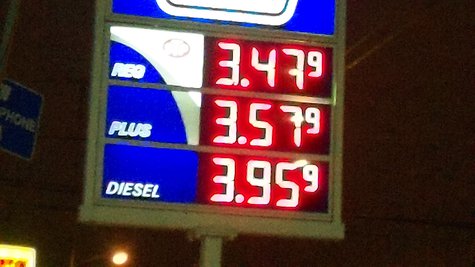 CHICAGO (WKZO) -- Gas Prices have jumped two weekends in a row and Gas Buddy Analyst Patrick DeHaan says we may want to get used to it because prices may be on the rise for the next several months.
DeHaan blames the unusual Saturday price hikes on stations not wanting to get caught on the weekends losing money after wholesale spikes.
He says the worst is yet to come as refineries begin shutting down to be refitted to begin making summer blends.