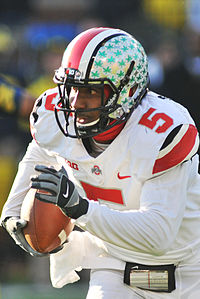 COLUMBUS, OH (1660 THE FAN)- Ohio State's National Championship and Big Ten title hopes may be gone before the season has even started. Multiple reports are stating will miss the entire 2014 college football season with a right throwing shoulder injury.
Ohio State is ranked 5th in the country in the college football polls.
The Buckeyes will turn to J.T. Barrett, a redshirt freshman.
Ohio State's open the season at Navy on Aug. 30.