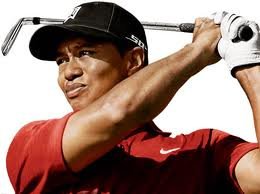 Tiger Woods is one of the best golfers of all time. You will get no argument with me their. However what has Tiger Woods done recently? Woods hasn't won a major since he won the 2008 U.S. Open on one good leg. He has battled injuries all year, yet he is telling Tom Watson, the United States Ryder Cup Captain, to pick him for the Ryder Cup.
Watson should not pick Woods for the team though. Since 2008 Woods has not won a major golf tournament. In the last 24 majors Woods has not played or been cut in seven of those events. Yes in nine of those majors as well he placed in the Top 10, but remember he would charge to near or at the top of the leaderboard and then collapse over the weekend.
He has had 14 wins since his last major victory, including five wins last year. However this year remember he is dealing with a pinched nerve in his back and had to withdraw from the World Golf Championship a couple of weeks ago because of a back injury. Woods is not 100% healthy. In six starts this year he has only one top 25 finish.
Watson has to make three captains picks and has until Sept. 2nd to decide who they are. He could take the likes of Keegan Bradley, Webb Simpson, Harris English and a list of others. Woods ranks 70th in the Ryder Cup standings. 70th, and he is still being considered!
Once again if I were Watson I would not take Woods. He may be one of the greatest golfers, but he is not healthy and would not help the U.S. Ryder Cup team.