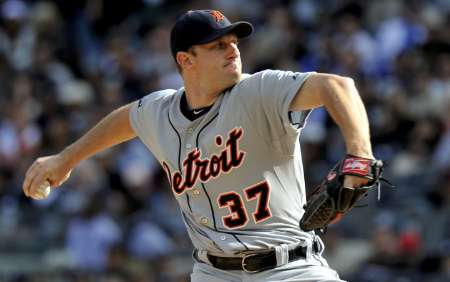 CHICAGO (WKZO)- The Detroit Tigers finished off thier mini two game series against the Chicago White Sox today by defeating them 5-1. The Tigers used a four run fourth inning to propel them victory which included a two run double from catcher Bryan Holaday. Victor Martinez also had two RBI's in the victory as well.
Max Scherzer upped his record to 3-1 on the season as he pitched six innings giving up zero runs on four hits while walking three and striking out seven.
The Tigers will have the day off tomorrow as they travel to Kansas City to take on the Royals Friday. Broadcast time is at 7:45 pm on AM 590 WKZO.
Rick Porcello will take to the mound for the Tigers (3-1 3.96 ERA) and will square off against James Shields of the Royals (3-2 2.03 ERA)