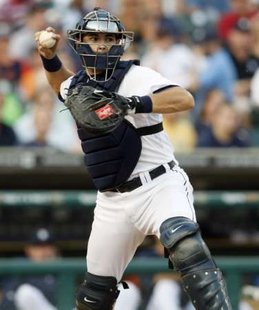 DETROIT (WKZO)- The Detroit Tigers had a 1-0 lead heading into the the top of the seventh inning and Tigers starting pitcher Anibal Sanchez had only given up one hit to this point. Then the wheels came off as the Chicago White Sox were able to score three runs on four hits in the inning and that was the difference in the game as the White Sox were able to beat the Tigers 3-1.
The Tigers got their lone run in the second inning as Alex Avila hit into a groundout with the bases loaded and Torii Hunter came in to score. The Tigers had runners at second and third with one out, but couldn't capitalize on it.
The Tigers did threaten in the bottom of the ninth as Avila hit a double to center and J.D. Martinez walked to put runners on first and second with one out. However Rajai Davis and Ian Kinsler could not come through with a clutch hit.
Anibal Sanchez falls to 0-2 on the season as he pitched 6 1/3 innings giving up three runs on five hits while striking out five and walking one.
The Tigers will try to get a win tomorrow as they play the White Sox again beginning at 6:40 pm on AM 590 WKZO. Tomorrow could produce a great pitching matchup as Justin Verlander (2-1 2.08 ERA) will take to the mound for the Tigers and the White Sox will counter with Chirs Sale (3-0 2.30 ERA).