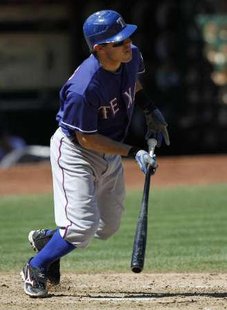 DETROIT (WKZO)- The Detroit Tigers had three errors in today's game, but the Tigers were able to overcome their mistakes as they went on to defeat the Cleveland Indians 7-5.
Ian Kinsler came up big for the Tigers in the bottom of the fifth inning as he blasted a three run home run into the visting bullpen to put the Tigers up 4-3. Austin Jackson added one more run for the Tigers in the fifth as he brought home Torii Hunter with a sacrifice fly.
Kinsler was able to add to the Tigers lead in the sixth as he brought home Rajai Davis with an RBI single to extend the Tigers lead to 6-3. The Indians were able to counter in the seventh as Michael Brantley hit a two run home run to cut the lead to 6-5.
The Tigers though did add an insurance run in the eighth inning as Davis drove in Andrew Romine with an infield single. Joe Nathan was able to close out the game and record his second save of the season.
Justin Verlander picked up the win for the Tigers as he pitched five innings giving up three runs, all unearned, on six hits while walking four and striking out seven.
The Tigers will begin a three game series tomorrow vs the L.A. Angels. Drew Smyly will get his first start of the season as he will face off against Jarred Weaver. Broadcast time tomorrow will begin at 6:40 pm on AM 590 WKZO.