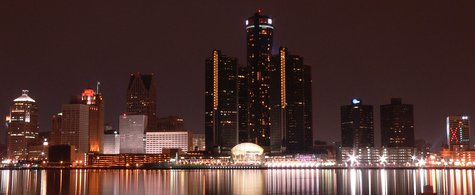 DETROIT (WKZO) -- It might be a bit surprising, but a new survey from Business Leaders for Michigan finds that most Detroit residents think the city has a bright future. Doug Rothwell, CEO of the organization, says that it's simple -- Detroiters can see there's only one way to go, and it's up.
Rothwell also tells us that businesses have been heading to Detroit in greater numbers for the past several years, and the recent bankruptcy isn't seeming to change that. He thinks they're seeing that having a presence in the Motor City is more beneficial to their bottom lines.
If anything, he says that the bankruptcy has merely exposed people to the problems Detroit faces, and what's being done to turn the city around.