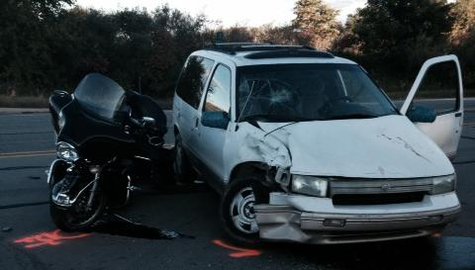 ALMENA TOWNSHIP (WKZO) -- Three people were hospitalized in Kalamazoo after a collision between a van and a motorcycle just before 5 p.m. Sunday near M-40 and M-43 in Van Buren County's Almena Township.
Deputies say the mini-van, driven by a woman from Indiana, was trying to turn into a Sunoco Gas Station near the intersection and pulled right in front of a couple from Paw Paw on a Harley Davidson, which crashed into the side of the van.
Both the man and woman on the motorcycle were thrown to the pavement.
They weren't wearing helmets and were rushed to Bronson Emergency suffering from head injureis and other traumas.
The driver was also taken to the hospital complaining of chest pain. Charges may result.