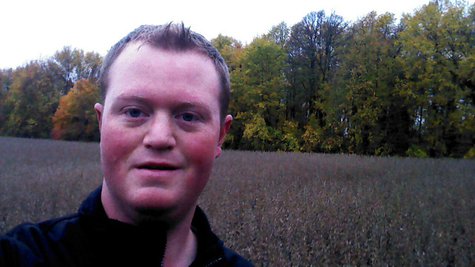 Week 4 recap
SMAC
Two teams have officially set themselves as the two teams to beat in the SMAC West. Portage Central and St. Joseph both came up with big wins on Friday night. PC won at home over Stevensville Lakeshore and St. Joe won at home over Portage Northern. The PC win was just as impressive as the St. Joe win over Lakeshore last week. Both teams won by double digits and both teams put up over 30 points on the Lancers. These two teams could be on a collision course for their week eight match-up. The Bears should win every game going into that week eight collide. PC has a tough game this week with Portage Northern, but if they can get by the Huskies we could see two 7-0 teams doing battle in week eight. Lakeshore on the other hand is reeling now. After winning 12 straight regular season games they have lost two in a row. There is a long way to go, but they will have another tough game with Mattawan this weekend and still have a match-up with Portage Northern. Their path to the playoffs will not be easy.
They say the cream always rises to the top, and it didn't take too long for that to happen in the East division. Lakeview, Harper Creek and Sturgis all sit at the top of that division and that is in no way a surprise. Lakeview continues to impress as they still have not allowed a point to be scored against them this season. They still have played a very weak schedule. Their opponents now have a combined 3-13 record. That trend will continue until late in the season because they don't face Harper or Sturgis until the final two weeks. All three of these teams still will play each other so it will set up good match-ups down the stretch. I will be surprised if any of these teams lose another game outside of games to each other over the final five weeks.
Week 5 Games:
West:
Portage Northern (3-1) @ Portage Central (4-0)
Mattawan (2-2) @ Stevensville-Lakeshore (2-2)
Benton Harbor (0-4) @ Kalamazoo Central (2-2)
Niles (2-2) @ St. Joseph (4-0)
East:
Loy Norrix (0-4) @ Marshall (0-4)
Gull Lake (1-3) @ Lakeview (4-0)
Battle Creek Central (1-3) @ Harper Creek (3-1)
Sturgis (3-1) @ Coldwater (1-3)
Wolverine
A week goes by and it's more of the same in the Wolverine. Plainwell and Paw Paw in the East and Edwardsburg, Three Rivers and Dowagiac in the West. Plainwell won their big match-up with Otsego and really made pretty quick work of the Bulldogs, winning 44-17. It was the most points they have put up since scoring 45 against Coloma in week one. It also brings to an end the most difficult part of their schedule. There is one big roadblock in their way and that is Paw Paw in week seven. Over the past three years they have gotten better and better. They went 6-3 in 2011 with losses to Dowagiac, Otsego and Paw Paw. They got rid of that Otsego loss last year (But still went 6-3 because a stumble in week nine against Berrien Springs), and have gotten rid of the Dowagiac loss this year. Now the question is can they get past the Paw Paw team this season?
With the way the Wolverine goes, it is unlike some of the other area conferences and you can see the rise and fall of teams. Unlike the KVA which always has the classic teams at the top (outside of an off year here or there), the Wolverine has nice turnover. Plainwell was 0-9 in 2010 and now in three years they have gotten to this point. Otsego was one of the top teams two years ago but they have fallen on harder times. About five years ago South Haven was a top team and they clearly have gotten to a rough time. While no one likes to see their teams go on a fall, it is nice to see a conference where anyone can feel they have a chance to get back to the top once again.
Week 5 games
East:
Paw Paw (4-0) @ Vicksburg
Plainwell (4-0) @ Allegan (0-4)
Comstock (0-4) @ Otsego (2-2)
West:
Edwardsburg (4-0) @ Three Rivers (3-1)
Coloma (1-3) @ Dowagiac (3-1)
Berrien Springs (1-3) @ South Haven (0-4)
KVA
Parchment claimed the biggest shocker of the week with their 44-26 upset of Constantine. The Panthers ran wild on the Falcons and they did what they needed to do to get themselves into the talk of playoff contenders. I've said before that in the KVA you have the top four teams (Pennfield, Olivet, Schoolcraft and Constantine). If you are any other team in the conference, the task is mighty, but to get to the playoffs you need to upset one of those teams and then run the table against everyone else. Parchment did it two years ago when they knocked off Olivet, and now they have set themselves up to do that again. There is still a long way to go this season, but Parchment is sitting in a good spot and the toughest work is done. Now to get to the playoffs all they need is wins over Maple Valley, Hackett, Delton and Galesburg Augusta, although I'm sure they would take a win over Olivet this week too.
Constantine on the other hand has some serious questions now. We have known over the past few seasons that the defense has not been good and that is a trend that is continuing again this season. They have made a habit out of winning games 50-30. Right now Constantine is the top scoring team in the conference scoring over 43 ppg. They also sit seventh in the conference in defense and are allowing over 32 ppg. Already this season they have allowed 20, 37, 28 and 44 points to teams. May I also point out that they allowed 20 to Delton who scores under 12 ppg and 28 to Maple Valley who averaging less than 20 ppg. It is a trend that goes back through last season. Prior to 2011 they were giving up right in the area of between 150-200 points a season. In 2011 they allowed 345 and allowed 336 in 2012 and they are on their way to do just that again this season. So now the question of why? Perhaps it has to do with the style of offense. They run the full house T which is traditionally not a hurry up offense, but they are running it hurry up style and it is clearly very explosive. But, when they are doing that, they are doing it with players who are also playing defense. So these guys who are playing both ways, are not getting rest on offense. So if they back off the offense will that help the defense? It's just a thought.
Week 5 games
Parchment (2-2) @ Olivet (4-0)
Hackett (2-2) @ Schoolcraft (3-1)
Constantine (2-2) @ Kalamazoo Christian (2-2)
Galesburg Augusta (0-4) @ Delton (0-4)
Battle Creek Pennfield (4-0) @ Maple Valley (1-3)
SAC
Saugatuck picked up a very good win on Friday night with their 24-14 win over Hartford. I continue to think Saugatuck is the top team in the North and everything else going on up there proves that. Nobody else has more than one in in the division, and they have been largely uncompetitive against the South. With the way the scheduling was set up, it has hurt some of the teams in the North who could have been competitive in this season, but have been frontloaded with teams from the South. Take Fennville for example. They played Lawton, Decatur and Hartford in the first three weeks and outside of the Decatur game, they have been competitive in every game. Still, after this week's 26-22 loss to Marcellus they now sit at 0-4. I have no idea how good Fennville really is, but the fact that they have been close with Lawton and Hartford tells me they are probably better than a 0-4 team.
It's also tough to say how good Gobles is. They usually field very good teams, and I think everyone thought there would be some sort of a drop off this season. They lost to Decatur 27-0 this past week and now sit at 1-3, and will need to run the table the rest of the season. I think it is very possible they win their next four games (Bangor, Bloomingdale, Martin and Fennville) but then they will need to win a game with Saugatuck on the last game of the season to get into the playoffs.
The South are good, and they should have four into the playoffs. It really is hard to say who is the best at this point though. If I had to make a guess on how the South plays out I think I would say #1 Decatur, #2 Watervliet, #3 Lawton and #4 Hartford. Still, that could finish just the opposite of that, and whoever comes out on top down there will be the team who can come up big in what should be hard fought and close games against each other.
Week 5 Games:
North
Bangor (1-3) @ Gobles (1-3)
Bloomingdale (0-4) @ Saugatuck (3-1)
Martin (0-4) @ Fennville (0-4)
South
Decatur (4-0) @ Lawton (4-0)
Hartford (3-1) @ Watervliet (4-0)
St. Joseph Lake Michigan Catholic (4-0) @ Marcellus (2-2)
Players of the week
Clay Wilkey, Parchment RB/LB
Wilkey had a huge week last week with 158 yards and three TDs and double digit tackles on defense. He topped that performance and led Parchment to a big 44-26 upset win over Constantine. The big rumbling Parchment senior rushed for 236 yard and three TDs, scoring on runs of 48, 28 and 92 yards. Is that not enough for you? Well how about he added a 70 yard kick off return for a TD as well. Oh and that was just on the offensive side of the ball. On defense he led Parchment with 15 tackles and an interception.
Jacob Geter, Plainwell RB
They say you will always remember the rivalry games and I'm sure Geter will be talking about this one for years. The Junior RB led the Trojans with 252 yards and four TDs in their 44-17 win over Otsego. Included in his day's work was two 75 yard TD runs. The lightning in Plainwell's thunder and lightning duo of Geter and Ryan Britton, He leads the Trojans with nine TD runs and is approaching 600 rushing yards.
Justin Hull, Constantine RB
In Parchment on Friday night Hull was only outdone by Parchment's Clay Wilkey. Still, Hull was a bigger workhorse and did a lot of damage. He carried the ball 31 times for 226 yards and three TDs. Parchment did a good job of making his work for his yards this week as he only had one long TD run. He now has scored an astounding 14 TDs in four games while rushing for over 700 yards.
Kyle Hedden, Mattawan RB
Mattawan needed a win on Friday night and they were helped out by a big day from Kyle Hedden. He rushed for 203 yards and three TDs in the Wildcats' 42-31 win over Benton Harbor. He scored on runs of 7, 55 and 65 yards. Hedden has been the leading rusher for Mattawan this season as he is close to 500 yards on the ground and has scored seven TDs.
Samuel Eshuis, Climax-Scotts RB
Eshuis is one of the big workhorses out of the backfield for the Panthers this season and he showed his value on Friday night rushing for 193 yards and five TDs in their win over North Adams-Jerome. He currently sits second on the team in rushing as he and Logan Simmons make up a great backfield combo for the Panthers.
Big Games for Week 4
Portage Northern (3-1) @ Portage Central (4-0)
Two proud football teams get together for their annual rivalry on Friday night. On the line this year is positioning for the top of the conference. Both teams had an off year two years ago but both bounced back last season to make the playoffs where they met in the first round. Portage Northern won their regular season game last year 42-13 in week eight of the season which was their first win over the Mustangs since 2005. PC bounced back two weeks later though and returned the favor winning 21-17 in the first week of the playoffs.
Portage Northern is led by a great defense that has been giving teams fits this season. They are surrendering only nine points a game. They are coming off a 17-10 loss to St. Joseph where they surrendered the most points they have in any of their first four games. Prior to last week they had wins over Gull Lake, Coldwater and Kalamazoo Central. They need to rely on their defense because their offense has not been great. They are scoring just under 24 ppg which puts them about midway in the conference in point scoring. They are led by RB Preston Simon who has rushed for over 350 yards and six TDs so far this season.
Portage Central also has a stellar defense which actually is allowing less ppg than the Huskies defense. They also allowed a season high in points last week when they beat Stevensville-Lakeshore 38-20. The difference here is they have a very dynamic offense led by their strong rushing attack. They are scoring a league best 46.5 ppg a season. Senior RB Jacob Allen is the main man out of the backfield and is helped out by Jerrod Davis. Together they have accounted for over 15 touchdowns this season. Along with their win over Lakeshore they also post blowout wins over Sturgis, Loy Norrix and Mattawan.
My Pick: Portage Central 26, Portage Northern 19. The Huskies defense is good enough to slow down PC, but PC seems like a team on a mission and they have history on their side winning eight out of the last nine meetings
Decatur (4-0) @ Lawton (4-0)
Let the battles in the South begin. These two are two of the teams that will be there in the end. You have Decatur who is a historically great team against Lawton who has come on to become one of the best teams in the SAC over the last five years. Since 2009 this is a series that has been dominated by Lawton. The Blue Devils have won four out of the past five meetings. Their four game winning streak was ended last season when the Raiders won their second round playoff game 34-3.
Lawton is 4-0 and have played a pretty soft schedule. The teams they have faced (Fennville, Bloomingdale, Martin and Bangor) have one combined win. For this reason they have put up some big offensive numbers to the tune of 46.3 ppg which is the best in the SAC. They have a fairly balanced offense as QB George Gilley has thrown for over 450 yards and 10 TDs. The rushing attack has accounted for 13 TDs led by John Coleman and Brandon Turner. The defense has been good, but against the competition they have faced, it is surprising the amount of points they have allowed. While they did shutout Martin and allowed only six to Bloomingdale, they also gave up 26 to Fennville in week one and 22 to Bangor last week.
Decatur has been dominating on both sides of the ball. Their best win this season was in week three when they beat Saugatuck 27-20. In fact, those 20 points they allowed to the Indians are the only points they have allowed all season. They have shutouts against Bangor, Fennville and Gobles. The offense has been good as well. In last week's 27-0 win over Gobles, QB Matt Botti threw for 188 yards and four TDs. Botti has been a duel threat this season also doing plenty of work on the ground to lead the steady offense.
My Pick: Decatur 28, Lawton 18. Decatur has been the most impressive of all the SAC teams so far. Their defense has dominated and they also have a very quality win over Saugatuck. I think they are just the better team at this point.
Hartford (3-1) @ Watervliet (4-0)
I don't know if to call this a rivalry game or not but when Hartford's former QB is now slinging it around and putting up big stats for Watervliet it adds a little something I'm sure for both teams. This may turn into a Luke Traver vs. Hartford game, but I hope that's just a little added dimension to the game because these are two good teams that may not need the extra headline. As far as the series goes, Watervliet has held control of Hartford in recent years winning three out of the last four. The Panthers won last year 41-29.
Watervliet has not played a great schedule yet. They hold wins over Gobles, Bangor, White Pigeon and Martin who have a combined 4-12 record. Regardless of that, they have put up some big numbers led by the aforementioned Traver. The QB has thrown for over 750 yards and seven TDs while rushing for over 300 and 10 TDs. That is leading the offense that is scoring close to 44 ppg which is second in the conference. Their defense has been good against the lesser competition as they are allowing only 8.3 ppg. That being said, of the SAC teams they have played, they are three out of the bottom five in the league in scoring offense.
You know what you're going to get with Hartford, it's a rushing offense that is coming right at you. With Traver gone this year, they are relying on a monsterous duo out of the backfield composed of Casper Aviles and Miguel Melgoza who have combined for over 1,100 rushing yards so far this season. While they have played four opponents who also have a combined record of 4-12, they have also played Saugatuck who is better than anyone the Panthers have played. Both teams have played Gobles and both teams have similar scores against the Tigers. Watervliet won in week one 43-14 and Hartford won in week two 41-22.
My Pick: Watervliet 29, Hartford 25. Watervliet is at home and unfortunately for Hartford they have the best player on the field in Traver. The Panthers will be able to slow down the Indians enough to win this game.