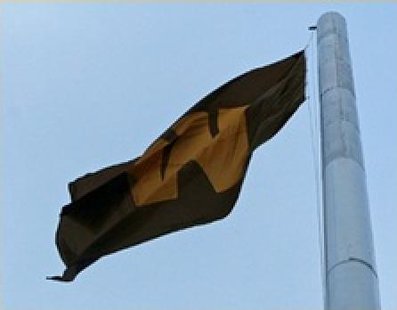 KALAMAZOO (WKZO) --A huge WMU flag that has been flying from a very tall flagpole on the northwest edge of the Western Michigan University campus is missing, and university officials are offering $300 cash-money for anyone who has information that leads to its recovery.
The pole on Howard at Valley Road was erected four years ago and it was the largest flag flown on campus.
The flag was 20 by 25 feet featuring a big gold W on a field of brown.
They think it disappeared sometime late last week. It appears that someone with a saw got to the hoist cord and cut it down.
Anyone who wants to collect on the reward can call campus security at 387-5555 or Silent Observer at 343-2100.