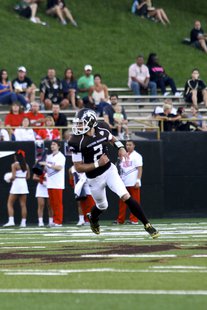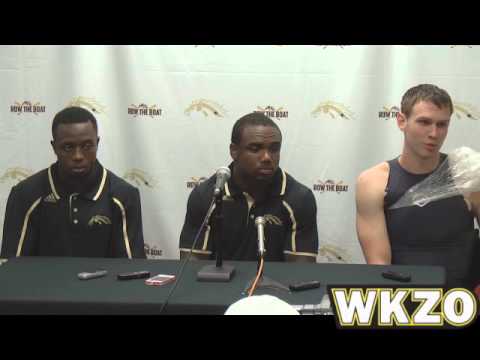 urUs5hm3Vz0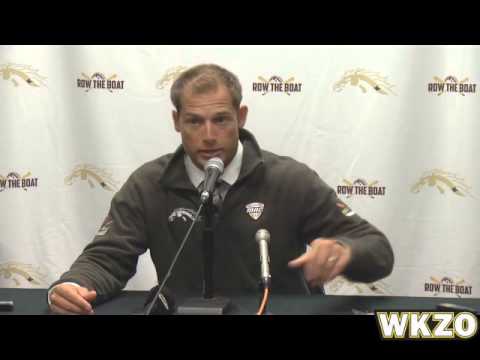 jD411kzerKk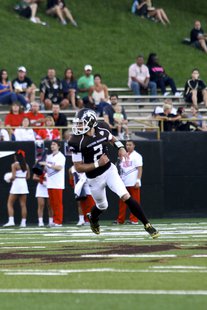 Kalamazoo, MI (WKZO) – It wasn't the way P.J. Fleck had envisioned his first game at Waldo Stadium as Broncos would have ended as the Nicholls Colonels upsets Western Michigan 27-23 on Saturday night.
View photos from the game here.
Nicholls' running back Marcus Washington had two touchdowns and 87 yards rushing to lead the 1-AA Colonels to their first ever victory over a Western Michigan during CommUniversity Night at Waldo Stadium.
Nicholls quieted the 24,000 plus at Waldo Stadium quickly, scoring two first quarter touchdowns easily before the Broncos finally got on the board with a 42 yard field goal from Andrew Haldeman.
Brian Fields and Dareyon Chance each rushed for 100 plus yards for the Broncos and Fields had three TDs of his own.
The Broncos trailed 21-9 at halftime but Fields scored twice in the third quarter to give WMU their first lead 23-21. However, Andrew Dolan made two fourth quarter field goals to put Nicholls back in the lead for good.
Tyler VanTubbergen went 24 of 43 for 254 but threw two interceptions including one on the Broncos final potential go-ahead drive.
Game Notes: Fields and Chance became the first pair of Bronco backs to total over 100 yards each, since Fields and Tevin Drake did so against Kent State in 2010…The Broncos had 30 first downs compared to only 18 for the Colonels…WMU outgained Nicholls 485 to 447…Corey Davis had eight receptions for 116 yards…Johnnie Simon and Kyle Lark each had double figures in tackles with 11 and 10 respectively…The Broncos next game will be September 14th at Northwestern.