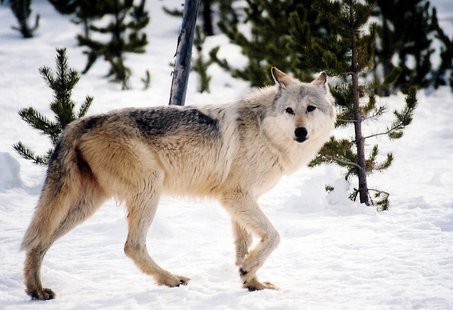 LANSING (WKZO) -- We could see a statewide vote on a wolf hunt take place next year. Opponents of a state plan to allow for wolves to be hunted in the Upper Peninsula say that they're on track to collect the 225 thousand signatures they need by March of next year to force the matter.
Jill Fritz, with the Humane Society of the United States, says those who claim a wolf hunt is necessary to protect livestock and pets are exaggerating. Fritz tells us that there are already state rules that allow for wolves to be killed when they're attacking something.
Fritz says that wolves have not recovered their population enough to suggest that a hunt is justified. Some lawmakers say they're becoming a threat, and insist that some sort of limited hunt be allowed.