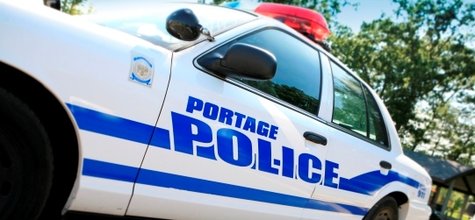 PORTAGE (WKZO) -- A 19-year-old from Kalamazoo is in the hospital after he wound up trapped inside his upside down car along angling road late this morning.
Passersby spotted the blue Pontiac laying on its roof along side the 81-hundred block of Angling road in Portage just before 11 this morning and called 9-1-1.
Portage Sgt. John Blue says it appears the vehicle hit a guard rail, flipped and landed on its roof, but they haven't been able to find any witnesses to the crash so far.
They will no doubt be relying on the teen to help advance their investigation. The driver was transported to Bronson Methodist where he is listed in stable condition