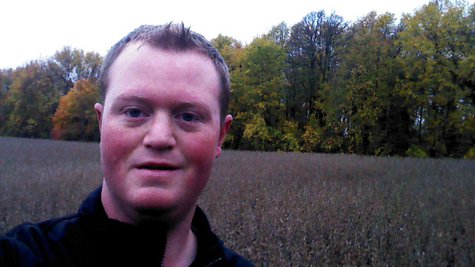 Week 9 recap
SMAC
There weren't many mysteries in the SMAC for the final week. The biggest questions were whether Portage Central and Lakeview would remain undefeated and if Stevensville-Lakeshore and Sturgis could get wins to get to the playoffs. Well, Portage Central and Lakeview both completed the perfect seasons with ease. The last time the Mustangs had an undefeated season was in 1993. For Lakeview it was their first undefeated season in 22 years (1991). Lakeshore took care of business against Kalamazoo Central and will push their playoff streak to 17 straight years. Not only that, but because of the playoff points and a lack of six win teams, the Lancers will get a home playoff game with a 6-3 record. Since Lakeview did win that meant that Sturgis did not, but the Trojans will still be in the playoffs based on playoff points.
As for Sturgis, yes they are in and they were playing much better at the end of the season. Still, some of their early season games leave some doubt about this team. Something definitely changed about four weeks ago. They started throwing the ball a ton. Maybe they finally figured that we have a D-1 QB recruit here and we need to ride him if we are going to the playoffs. They started throwing the ball well over 40 times a game and were pushing toward 50 in some games. At first it was impressive passing numbers but not a lot of points. Take their game with Battle Creek Central for example. Chance Stewart in that game completed 38 of 49 passes for 356 yards. That is very impressive even if it is against one of the worst teams in the conference. The problem was that he only threw for one TD and they only won 17-14. Then they took another step in the right direction. Stewart was then throwing for a lot of yards and a lot of TDs. He has thrown for eight TDs the last two weeks of the season now, and scored 21 points against Lakeview which was the most their defense gave up all season. As a 5-4 team they could be a dangerous first round opponent for St. Joseph.
This was a year that saw a lot of 5-4 teams around the state make the playoffs. One other SMAC team did get into the playoffs based on playoff points as well. Congrats to Coldwater on getting in this year! The last time they did that? Well…yeah…they haven't. Yes, Coldwater will be playing in their first playoff game in school history on Friday night. They join Muskegon Mona Shores, Eaton Rapids and Clarkston Everest Collegiate as one of four teams around the state who will be going to the playoffs for the first time in school history.
Week 10 Games:
Playoff games featuring SMAC teams: (Look later this week for my playoff preview blog with previews and predictions for all area playoff games)
Division 2:
Lansing Everett (6-3) @ Portage Central (9-0)
Portage Northern (7-2) @ Lakeview (9-0)
Division 3:
Byron Center (6-3) @ Harper Creek (7-2)
Sturgis (5-4) @ St. Joseph (8-1)
Coldwater (5-4) @ Stevensville-Lakeshore (6-3)
Wolverine
Well I guess we know one thing still is true. Paw Paw still can't stop a Wing-T offense. Wow, what a shootout that game was. If you need a reminder, it was 34-34…at the half! The defenses obviously tightened up in the second half because Edwardsburg won the second half by a mere 22-14 score and won 56-48. There was 975 yards put up between the two teams. The Eddies tore apart that Redskins defense with their rushing attack and Paw Paw decided against the total switch to the wishbone and spread the field with Kyle Williams at the controls and moved the ball at will. In the end though it was Edwardsburg who was able to score the late TDs and get a couple defensive stands to hold on for the win. I think that game answers a few questions about Paw Paw. We know they can't stop the Wing-T and they have now seemingly ditched the wishbone again to go back to the spread. The first one poses the bigger issue though. Paw Paw has a very intriguing game with Pennfield in the first round. Those two have scrimmaged each other the last few years partially because Paw Paw wants to go against a Wing-T team. Still, it is another team running that offense and if the Redskins survive that game, they get to go against Edwardsburg again. They don't see a lot of the Wing-T during the season, but they will be seeing a lot of it now.
The other surprising score was Otsego upending Dowagiac. That is a nice turnaround from last season when they lost in back to back weeks to the Chieftains by a combined 79-0 score. It is a big quality win for a Bulldogs team that really hadn't had one this year and it also puts them in the playoffs. They were a team that was winning the games they were supposed to and not really all that competitive in the other games. Their three losses this season came to the top three teams in the league and they were largely uncompetitive in those games. They lost to Edwardsburg 34-7, Plainwell 44-17 and Paw Paw 37-14. Congrats on the playoff berth. For their efforts they get to face the defending champion Grand Rapids South Christian.
Also congrats to Vicksburg as they pulled the upset on their rivals Three Rivers. When you have had a long season it is always nice to have something to play for on the last game. What did they do with the win? Well they sent the Wildcats home just as they are going home, knocking them out of the playoffs. It is a hard way to end a season for Three Rivers who advanced to the regional last season and had high hopes for this season.
Week 10 games
Playoff games featuring Wolverine Teams:
Division 3:
Wayland (5-4) @ Plainwell (8-1)
Division 4:
Otsego (6-3) @ Grand Rapids South Christian (8-1)
Dowagiac (6-3) @ Edwardsburg (9-0)
Pennfield (8-1) @ Paw Paw (8-1)
KVA
Constantine failed to get the much needed win, but they still get into the playoffs based on playoff points. It is good for them, and they even got a good draw on who they get to play, but it is a team that has gotten beaten down all season. If you don't believe that, you should go read some of the comments from head coach Shawn Griffiths after the loss to Pennfield. He had a lot of comments about how they were beaten down all season and they didn't expect to make the playoffs and even if they do don't expect much because of how tired and injured they are. Looking back, the Falcons did not beat a team with a winning record this season, and finished in fifth place in the KVA. They were competitive with all the top teams but they still never finished a big game. A lot of lesser teams would love the chance to sneak into the playoffs with that resume, but that shows what Constantine is. They expect more and usually get more than what they got this season. But now they have a chance to go east and very well could be a spoiler to some teams that have had nice seasons.
In the other side Pennfield did what they set out to do. They got a share of the conference title on their way out the door. Congrats to them on a fine season. They capped it off with their win on Friday night where they physically dominated the Falcons. It is their third straight win over Constantine and they are the only team over the last three years who has been able to not just slow down the Falcons rushing but bring it to a screeching halt. No Falcons player got over 100 yards in the game on Friday. Going back they allowed just 10 points in the final three games against Constantine. It was 28-3 this past Friday. Last season Pennfield won 19-7 and two years ago it was a 33-0 shutout. The Panthers now will head west and face a district with Wolverine teams. I think on Friday they will be able to score on Paw Paw but the question will be whether they can slow down the Redskins offense.
Week 10 games
Playoff games featuring KVA Teams:
Division 5:
Pennfield (8-1) @ Paw Paw (8-1)
Parchment (6-3) @ Jackson Lumen Christi (9-0)
Olivet (8-1) @ Hopkins (7-2)
Division 6:
Schoolcraft (8-1) @ Niles Brandywine (8-1)
Constantine (5-4) @ Michigan Center (8-1)
SAC
Watervliet got the job done on Friday night. Not only did they win, but they won in convincing fashion. When Watervliet and Lawton get together there are usually a good amount of points scored and there was again. I just though the Lawton defense would be a little better than giving up 54 points. The defense that really stood tall was Watervliet's. Yes they gave up 20 points but they only surrendered two TDs and they did not give up a TD in the second half to a team that averages over 40 ppg. The Panthers will be competing in Division six again this year and it is looking like they will have a likely second round game with Schoolcraft.
The other two teams looking to get into the playoffs were Decatur and Gobles. Those games went pretty close to expected in my mind. Decatur had no problems with Marcellus and Gobles had a lot of troubles with Saugatuck. Decatur is back in the playoffs. Perhaps they thought the regular season record would have been better, but they are where they thought they would be. As for Gobles, they didn't really give themselves a chance against Saugatuck in a 58-13 defeat. I didn't think the loss would be that bad, but I really didn't like their chances against the Indians. Gobles is another team who beat exactly who they are supposed to beat and couldn't win any other games. You probably could have penciled in five wins for the Tigers and they would need to stand strong in one other game. Unfortunately for them, they didn't stand strong in those four losses. Still, it's a football town and a good tradition and I'm sure they will bounce back in the near future.
Week 10 Games:
Playoff games featuring SAC teams:
Division 6:
Hartford (6-3) @ Watervliet (9-0)
Division 7:
Saugatuck (8-1) @ Pewamo-Westphalia (8-1)
Bridgman (6-3) @ Decatur (6-3)
Springport (6-3) @ Lawton (8-1)
Playoff games featuring other area teams:
Division 8:
Eau Claire (4-5) @ Mendon (9-0)
Bellvue (6-3) @ Climax-Scotts (8-1)
Players of the week
1. Jordell Jones, Bangor QB
The Bangor QB has been putting up huge numbers in the second half of the season and he continued that trend in a 66-14 win over Martin on Friday night. He capped off a terrific season on by completing 11 of 19 passes for 239 yards and six TDs. He threw TDs to five different players with his favorite target being Taylor Graham who caught four passes for 110 yards and a pair of TDs. Jones wasn't done there as he also rushed for one TD to bring his TD total on the night to seven. He finished the season with 29 total TDs.
2. Kyle Williams, Paw Paw QB
Paw Paw found out that they have another very good QB on their roster. On Friday night he was huge for the Redskins in a tough 56-48 loss to Edwardsburg. Williams did it in a duel threat style throwing for 234 and rushing for another 153. He also totaled five rushing TDs in the game. With Williams moving over from his WR spot to QB the Redskins are still able to run their spread offense.
3. Chance Stewart, Sturgis QB
Stewart has come on very strong as the regular season has come to an end. On Friday night he did all he could against the top defense in the SMAC. He ended the 48-21 loss to Lakeview with 397 passing yards and three TDs. He completed 28 of 49 passes and he did that mainly through his top two targets this season Kalvyn Bowdish and Jack Scheske. Bowdish caught 13 passes for 202 yards and two TDs while Scheske caught 10 passes for 160 yards and a TD. Those three will make for a dangerous combination in the playoffs.
4. Samuel Eshius, Climax-Scotts RB
Eshius was all over the field on Friday night when Climax Scotts beat Colon 48-6. He was the Panther's leading rusher running for 115 yards and three TDs. He scored from six yards out and ran in from 40 yards out twice. He also caught a 29 yard TD to make it four total TDs on the night. He also did plenty of work on the defensive side as he lead the CS defense with 11 tackles. Eshius is the leading rusher and the leading receiver this season for the 8-1 Panthers.
5. Corey Burdgick, Hackett RB
You always remember the rivalry games right? Well, Burdgick will remember Friday night's 15-9 win over Kalamazoo Christian. He ran for 157 yards and a TD in the game. Burdgick had a very fine season and finishes with over 1,000 yards for the 4-5 Irish.
*Again look later this week for my playoff preview with a look at and prediction for all area games.