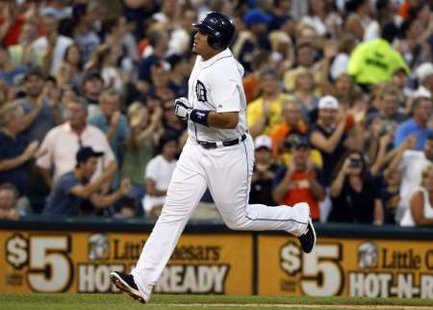 DETROIT (WKZO)- Miguel Cabrera was hurting for a part of the regular season and for all of the postseason and we know now how serious the injury was.
CBSsports.com is reporting Tigers third basemen Miguel Cabrera had a grade 2 or 3 groin strain. This meant he was in pain most of the time he was playing. Cabrera is going to see a specialist, but it is unknown if he will miss any time during spring training or the 2014 regular season.
The injury affected his play in the field as well as in his at-bats as he was not able to use his body to help swing the bat. His running game was also affected as he was rarely able to score from second base on a hit to the outfield as that was evidenced in game 5 of the ALCS when he was easily called out at home plate.