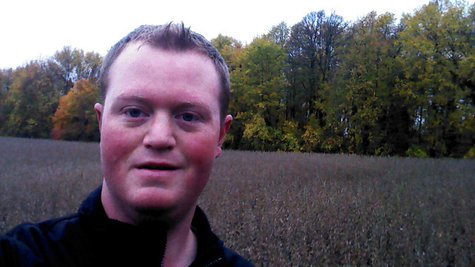 Week 8 recap
SMAC
The two top dogs this year are Portage Central and Lakeview. Those two, assuming they don't stumble for some reason in week nine, will win their divisions outright. It seems right in the end that it should be those two, but if you looked back to week one I don't know if many people would have picked both of those teams. Central certainly would be in the conversation along with Portage Northern, Stevensville-Lakeshore and St. Joe. Lakeview I think would have been in the conversation but I don't think many would have picked them over Harper Creek. Still, those two were the most dominant teams this season on both offense and defense and it showed that way on Friday with both having convincing wins in what was essentially the championship games for their divisions. At this point in the season both of those teams hold down the top two spots in the SMAC for offense and defense. And don't sleep on these two getting to play each other because it very well could happen. I see those two being in the same district in the playoffs and likely meeting in the second round.
Portage Central scored and scored and scored against St. Joe. I don't want to say it was a surprise they won because I picked them and I really thought they could win by two TDs. Still, I didn't think they would handle the Bears as well as they did. This Portage Central team is very good. How good is still yet to be determined. They beat everyone down in southwest Michigan, but they will come across some extremely good teams as they move through the playoffs. Friday night showed once again that they can move the ball on anyone it seems. Going on the road and beating a very confident St. Joe team is not an easy task.
As for Lakeview not only did they win the division, but they also took down Harper Creek for the first times since 2008. They ran wild on the Harper defense. Mike Campbell rushed for 163 yards and a TD, which tied him for the school record for TDs in a season. Fellow running back Donnie Ernsberger rushed for 98 yards and QB Skyler Nichols did a ton of damage going for 140 yards and three TDs. When those three are going as well as that they are very hard to stop. When they are playing defense as well as they have all season, well, that is what makes you undefeated at this point in the season.
One more team punched their playoff ticket this week. Portage Northern beat Benton Harbor 46-8 to get their sixth win. That makes it five SMAC teams in the playoffs. Two more will have one last chance to sneak in on the final week as Sturgis and Stevensville Lakeshore both need a win this week.
Week 9 Games:
West:
Stevensville-Lakeshore (5-3) @ Kalamazoo Central (3-5) – Lakeshore needs one more win to keep the playoff streak going. I think they should get the job done on the road. (SL 34, KC 13)
St. Joseph (7-1) @ Mattawan (4-4) – St. Joe still would like a win for playoff positioning. Mattawan should at least give them a decent game. (SJ 28, MAT 18)
Benton Harbor (0-8) @ Portage Central (8-0) – PC completes the perfect season. (PC 43, BH 6)
Portage Northern (6-2) @ Niles (2-6) – PN should finish strong going into the playoffs. (PN 25, N 7)
East:
Lakeview (8-0) @ Sturgis (5-3) – Chance Stewart has been hot lately and it all comes down to this for the Trojans. I can't bring myself to pick against Lakeview though. (LV 25, ST 12)
Gull Lake (3-5) @ Harper Creek (6-2) – Harper Creek should get back to feeling good going into the playoffs. (HC 31, GL 13)
Coldwater (4-4) @ Marshall (2-6) – This could be a good game. Coldwater has shown the ability to step up in a few 50/50 games this season and I think they get the job done. (CW 29, MAR 17)
Battle Creek Central (1-7) @ Loy Norrix (0-8) – The battle at the bottom and it's been a long year for both teams. I suppose BCC has played some better defense this season so I'll take them. (BCC 23, LN 21)
Wolverine
No QB no problem for Paw Paw. They will be playing the rest of the season without star QB Jay Doll, but they passed their first test on Friday night beating Otsego 37-14. It appears that they will now switch and become a run heavy team out of their wishbone set. They have shown glimpses of that package from time to time, but now it appears that is what their offense will be. It seemed to work fine on Friday night. It is hard to say how it will go for the rest of the season. I can't believe Otsego had a ton of film to prepare for that offense, and now Edwardsburg will be able to prep for it this week. Paw Paw still does have a strong enough defense that it can keep them in games, but are they experienced enough in this offense to still score against the top teams.
Speaking of Edwardsburg they clinched the West division this week outright with a resounding 36-0 win over Dowagiac. They have been the top team in the West the whole season and no one has been able to touch the Eddies. They are second in the league in points scored and second in points allowed. No one has been able to slow down their rushing attack, not even the top defenses in the league. Dowagiac is in no way a bad team, and they do have a strong defense. Still, that didn't slow down the Eddies who plowed right through. It will be a great match-up this week in what has now become a conference championship game.
Week 9 games
Edwardsburg (8-0) @ Paw Paw (8-0) – Game of the Week. See below for match-up
Three Rivers (5-3) @ Vicksburg (3-5) – Three Rivers is another team that needs one more win to get in. Upset alert? Maybe, but I'll take the all-around better team to get it done. (TR 24, V 17)
Dowagiac (6-2) @ Otsego (5-3) – Another match-up where a team needs one win to get in. Otsego is in a tough spot going into this one, and I don't see their playoff dreams becoming reality. (DOW 26, OT 18)
Berrien Springs (3-5) @ Plainwell (7-1) – Berrien pulled off the shocking upset last season. It would be just as shocking if it happened this season. (PW 31, BS 12)
Comstock (0-8) @ Coloma (1-7) – Two teams just trying to battle to the end of the season. (COLOMA 27, COM 17)
South Haven (1-7) @ Allegan (1-7) – See Comstock/Coloma…(AL 26, SH 20)
KVA
We still have a three way tie on top of the KVA. Constantine failed to get the job done on Friday night and it will set up a great match-up for this final week of the regular season. Olivet is no easy place to play, and the Eagles showed up big on Friday night to slow down the Falcons and claim a 28-14 win. Give a ton of credit to the Eagles on slowing down Constantine. That is no easy task. The 14 points they scored is the lowest total they have put on the scoreboard all season.
It is another big win at home for Olivet who had the favorable schedule going into the season. They got to play Pennfield, Constantine, Schoolcraft and Parchment all at home this season. With the win, it appears that it will be at least a two way tie on top of the conference. It all will depend on the Constantine-Pennfield game this week. I love the match-up too. On one side Constantine has all the history and a long streak of getting to the playoffs on the line. They need just one win to get in. But standing in their way is Pennfield who is leaving the conference, this is their last KVA game and a win gives them a share of the championship on their way out the door.
No new playoff teams this week, but I'll give an early congrats to Parchment. They have been a wrecking ball in the last few weeks and their game with Galesburg-Augusta this week has been called off because GA doesn't have enough players, meaning a forfeit win for Parchment. See you in week 10.
Week 8 games
Pennfield (7-1) @ Constantine (5-3) – Game of the week. See below for Match-up
Hackett (3-5) @ Kalamazoo Christian (3-5) – The holy war. This should be a good back and forth battle. I'll take KC in a tight one. (KC 24, H 21)
Schoolcraft (7-1) @ Maple Valley (2-6) – Schoolcraft wins and clinches a share of the KVA championship for the second straight year (SC 39, MV 8)
Olivet (7-1) @ Delton (1-7) – Olivet also wins easy but will share the championship with at least Schoolcraft. (OL 45, DEL 6)
Parchment (5-3) @ Galesburg-Augusta (0-8) – GA could keep it close! Well if they were playing it wouldn't be close, but since they aren't…(PARCH 2, GA 0)
SAC
Decatur has become the team of tough luck this year. They have lost back to back games by a score of 17-14, the latest of which came against Watervliet on Friday night. They led 14-0 at the half and were doing everything they had to do to slow down the strong passing attack, but it wasn't enough. They were outscored 17-0 in the second half and the winning points came on a 46 yard FG with :15 seconds left in the game. They have lost three out of four (their only win in that stretch was a forfeit win against Covert) and have lost the three games by a combined 10 points. A four point loss to Lawton who scored a TD with less than :30 seconds left and two three point losses to Hartford and Watervliet. Looks like a team that just needs to catch a break. Well maybe their breaks are in the future when they are in the playoffs. I am assuming they can beat Marcellus to get in.
On the other side, Watervliet stood tall and scored a nice victory in a tight defensive game. It is the type of game you are going to get with Decatur. Prior to Friday night they had scored over 40 points in every game except one, and in that one game they still scored 34. The Raiders slowed down the top passing attack in the SAC by holding Luke Traver to only 100 yards passing. He was still able to beat them with his legs as he rushed for 155 yards and a TD. Winning a tight defensive test can do a lot for a team's confidence. It will now set up the showdown with Lawton on Friday night.
By the way, I do want to give some props to the SAC kickers. I thought it was supposed to be that small schools don't have kickers and are forced to go for two every time. Well not over here in the SAC. Luke Traver kicked a 46 yard FG to win the game on Friday night against Decatur. You also have the Wimes brothers in Lawton. Jarod kicked a 52 yard FG earlier this season, and his brother Brendon attempted a 52 yarder and only missed because it hit the top of the upright (that was the story I was told, I can't actually confirm that, but I hope it's true). Looking around I also see Mark Resendez of Hartford and Cody Huston of Decatur have had very nice seasons. If there are other good SAC kickers I missed I apologize. Good kickers are like kicking stats…they are hard to find.
Week 8 Games:
North
Gobles (5-3) @ Saugatuck (7-1) – It all comes down to this for Gobles who has won four in a row and five out of six. Saugatuck pulled the upset in the last game of the season last year. Can Gobles return the favor? I still go back to seeing them struggle in big ways against Watervliet, Hartford and Decatur. I think they are more confident but I don't think they have enough to hang with Joey Koscielski and company. (SAUG 27, GOB 21)
Martin (0-8) @ Bangor (3-5) – I guess I learned my lesson last week picking Martin to win. Bangor wins easy here. (BA 34, MAR 6)
Bloomingdale (1-7) @ Fennville (1-7) – Bloomingdale and Fennville both have a win this season over Martin. The difference is that Fennville played a few close games other than that win this season. (FENN 28, BLOOM 14)
South
Watervliet (8-0) @ Lawton (8-0) – Game of the Week. See below for Match-up
Marcellus (2-6) @ Decatur (5-3) – Decatur needs something to go their way. Well, here's one. You play Marcellus to end the season. (DEC 31, MAR 6)
Centreville @ Hartford (5-3) – Hartford needs a win, and I can't believe they will be denied here. (HART 41, CV 6)
Players of the week
Chance Stewart, Sturgis QB
Stewart is coming on strong as the season is coming to a close. This week he completed 23 of 36 passes for 331 yards and five TDs to lead the Trojans to a 41-27 win over Loy Norrix. All five of his TD passes came in the first three quarters. It is back to back big weeks for the future Bronco who has thrown for 687 yards and six TDs over the past two weeks. He will need another effort like that if Sturgis is going to reach the playoffs.
Seth Dexter, Parchment RB
Dexter had his finest game of the season on Friday night as he took his turn leading the Parchment rushing attack in a 60-7 win at Hackett. Dexter didn't wait too long to get started has he rushed for over 150 yards and two TDs in a first quarter where the Panthers took a 30-0 lead. He went on to finish with 230 yards rushing and three TDs. He scampered in from 28, 89 and 57 yards out. It was all part of a Panther offense that scored five TDs from more than 40 yards out.
Tim Weilinga, Paw Paw RB
With QB Jay Doll down for the season, Paw Paw is switching things up and Weilinga will be a big part of the plans now. He showed how big he can be on Friday night when he rushed for 203 yards and four TDs in the Redskins' 37-14 win over Otsego. That came after a week when he was the leading rusher and scored a big key TD against Plainwell. He is the leading rusher for Paw Paw this season and has now reached the end zone 10 times.
Jarod Davis, Portage Central RB
Davis came up with a big game effort on Friday night to lead the Mustangs to a 49-28 win at St. Joseph. Davis rushed for 122 yards and three TDs. He rushed in one from 14 yards and two from 29 yards out. If that wasn't enough he also returned a kickoff 95 yards for a TD. His efforts were helped by out by QB Ryan Mergner who rushed for 153 yards and a pair of TDs and threw for another. Davis is the leading rusher for the undefeated Mustangs this season.
Joey Koscielski, Saugatuck RB
Koscielski came up with a huge performance on Friday night in leading Saugatuck to 59-32 win over Bangor. He finished the night with 241 yards rushing and 4 TDs. It was a big back and forth battle on the night with Jordell Jones who threw for 295 yards and 4 TDs of his own. On the season Koscielski is approaching 1,000 yards for the 7-1 Indians.
Big Games for Week 9
Edwardsburg (8-0) @ Paw Paw (8-0)
We have reached week nine and we now get into some great battles between undefeated teams. This is a clash in what now appears will be a good old fashioned smash mouth football game. Both teams come in undefeated and champions of their divisions. Last year was the first year they met as conference foes and Paw Paw came away with a 46-36 win. Prior to that the two met in the playoffs back in 2010 when the Eddies hammered the Redskins 56-21 in the second round.
Edwardsburg has been unstoppable this season. They just polished off the division championship by dropping Dowagiac 36-0. Their closest contest this year was in week five when they beat Three Rivers 40-22. They come in second in the league in offense right behind Paw Paw. They are scoring 41.8 ppg out of their Wing-T offense. Dylan Hulett is the leading rusher and is over 950 yards this season with 15 TDs. He is also helped out by Jack Bywaters who is over 600 yards and 11 TDs. Don't plan on them throwing the ball much. They have rushed for 43 TDs this season and have thrown for only one. Their offense isn't the only thing going well because they have the second ranked defense too which is allowing only 6.6 ppg and has allowed double digit points just twice this season.
Paw Paw is going through a change right now. They were running a large majority spread offense led by QB Jay Doll who was one of the top passers in the state before he went down with an injury in the Plainwell game. They have since switched to a wishbone offense which they had been running on drives about once or twice a game. In their debut with it this past week they didn't miss a beat as they scored 37 points against Otsego. Tim Weilinga rushed for over 200 yards and four TDs and Ross Beck also rushed for over 100 yards. It remains to be seen if they can have continued success in that offense. With other teams actually having tape on them now they will have a better advantage than Otsego did. Still, even outside of the offense, the defense has been stout this season and is third in the Wolverine allowing only 8.5 ppg. If you know anything about the recent history of Paw Paw football, they don't handle the Wing-T very well. The 36 points they allowed to Edwardsburg last season was the highest regular season point total they allowed. Going back you see that in 2011 they allowed 53 points to Zeeland West and the aforementioned 56 points to the Eddies in 2010. They don't see it very much but the small sample size isn't very good.
My Pick: Edwardsburg 31, Paw Paw 25. I think Paw Paw has questions on offense right now. They really might be fine, but they need to show some extended success. They also have not shown any success in slowing a Wing-T offense and the Eddies run it as good as anyone around.
Pennfield (7-1) @ Constantine (5-3)
I just got done talking about the Wing-T offense and now I'll talk about it a little more. If you don't care for the offense this might not be the game for you considering both will be running it. These two are locking up in a game that has a lot on the line for both teams. First of all Pennfield is leaving the conference and this will be their final KVA game. On top of that a win here would give them a share of the KVA championship on their way out the door. Constantine has missed the playoffs just once since 1990 and has made it there 14 straight years. They need to win this game if they are going to get into the playoffs. Pennfield has won the match-up the last two years including last year's 19-7 win.
I would imagine there isn't a player on the Constantine sideline that can remember 1998 when they missed the playoffs. You can believe there is a lot of pride on their sideline. Those Seniors don't want to be the ones who end that streak. Still, they have a lot to do on Friday. They have the offense that should produce good things. They have the top offense in the KVA scoring 45.4 ppg which is close to a touchdown better than anyone else right now. Justin Hull is the top RB in the conference and has rushed for over 1,200 yards with 20 TDs this season. The defense has had its struggles but it has some improvement in recent times.
Pennfield is another great team who has a playoff streak one year longer than Constantine. They leave the KVA in football after this year for a new conference joining up next year with teams around Battle Creek and Jackson. They would love nothing more than to grab a piece of the championship before they leave. Their offense is scoring 35.6 ppg and the defense is giving up less than 10. The difference in their offenses is that the Panthers will break the T and go to a spread offense from time to time during the game. Still, they will be a rush team first led by a large group of running backs. The other thing of note is that over the last two years no team has shown a better ability to stop Constantine's offense than Pennfield. The Panthers have held them to just 7 combined points in their last two meetings.
My Pick: Constantine 24, Pennfield 21. This would probably be called an upset. Pennfield might have the talent edge here, but Constantine has a ton of pride to play for and they still haven't lost at home this season.
Watervliet (8-0) @ Lawton (8-0)
These two get together for the second straight year in an undefeated match-up on the last game of the regular season. Last year Lawton came away with a 33-26 win over the Panthers. This game has been a great match-up for a few years now. In 2011 they met in week eight and were both 7-1 going in. In 2009 they were both one loss teams heading into the final week before facing each other in that game and then in a rematch in the playoffs the next week. These games tend to be exciting, high scoring and tight.
Lawton is the defending champion of the league and has had very few close games. In fact, the only close games either team has had this year came against Decatur. Lawton beat the Raiders by four and Watervliet won by three. Watervliet has the top offensive performer in the league in Luke Traver who has thrown for close to 1,700 yards and 19 TDs while rushing for another 650 yards and 12 TDs. He leads a Panther offense that ranks third in the league and is scoring over 41 ppg. They also have the top defense in the league and they will have to slow down the Lawton offense which is scoring over 43 ppg. Lawton has two backs out of the backfield in Brandon Turner and John Coleman who have combined for over 1,200 yards this season. They are also very capable of throwing the ball as George Gilley has thrown for close to 900 yards.
My Pick: Lawton 27, Watervliet 25. Lawton is the top dogs and they seem to have more options on offense at this point. Also on the cold and possibly wet field I like their ability to power run the football.