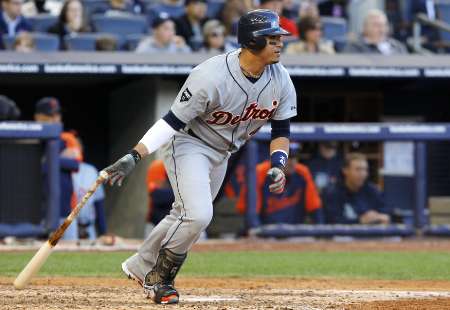 BOSTON (WKZO)- The Detroit Tigers season has come to an end as they fell to the Boston Red Sox 5-2 and lose the series 4 games to 2.
The Tigers had taken the lead in the top of sixth inning as Victor Martinez drove in Torii Hunter and Miguel Cabrera and it gave the Tigers a 2-1 lead. The Tigers looked poised for a big inning as they had zero outs with Jhonny Peralta at the plate, but Peralta hit a ground ball and Prince Fielder got caught between third and home and then Martinez was out at second.
In the bottom of the seventh is when things came undone for the Tigers. First Johnny Gomes doubled to left and then the Tigers got a strikeout. Xander Bogaerts walked on what looked like strike three. Jacoby Ellsbury hit a ground ball to Jose Iglesias, but he had an error on the play and everyone was safe. Jose Veras came in for Drew Smyly and Shane Victorino stepped up and hit a grand slam to give the Red Sox a 5-2 lead. It was only his third hit of the series.
The bullpen did the rest of the job for the Red Sox. It is the first time the Red Sox are going back to the World Series since 2007.
We will have to see what happens in the off-season with Jim Leyland and what additions and subtractions will be done with the team. We will keep you updated on any Tigers news, but until then we will see everyone next season.