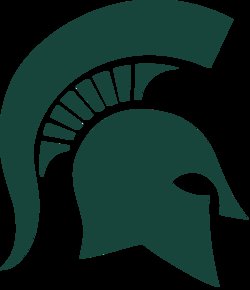 EAST LANSING (WKZO)- Michigan State's offense was non-existint today, but their defense was alive and well as the Spartans shutout the Purdue Boilermakers 14-0.
The Spartans recorded another defensive touchdown this one a 45-yard fumble return for a touchdown by Denicos Allen. That gave the Spartans a 7-0 lead in the second quarter. It reamianed that score until late in the fourth quarter when Tony Lipett hit Andrew Gleichert for a 5-yard touchdown to put the game out of reach at 14-0.
The Spartans improve to 6-1 (3-0 Big Ten). Michigan State held Purdue to 226 yards. Michigan State had 182 rushing yards, but only 112 passing yards.
The Spartans are back in action next Saturday at Illinois. Broadcast time is at 2:30 on AM 590 WKZO.