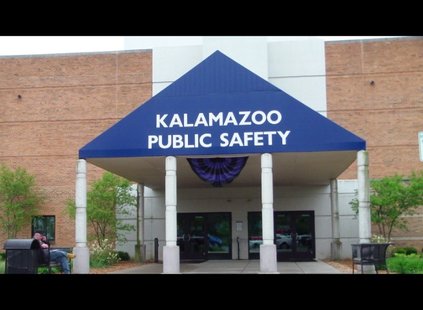 KALAMAZOO (WKZO) -- An official release from Kalamazoo Public Safety is confirming a number of details regarding Monday's early morning apartment fire in the 4400-block of Lilac Lane at Village Apartments.
Officers responded to a maintenance worker's report of seeing smoke and flames coming from the building at 12:48 a.m., using several ladders to rescue residents from balconies while other officers began to battle the blaze. Public Safety is now confirming reports of a missing female trapped inside perished in the fire, and her name is being withheld pending notification of family members.
The Red Cross is helping displaced residents. The cause of the fire is unknown and is currently under investigation.