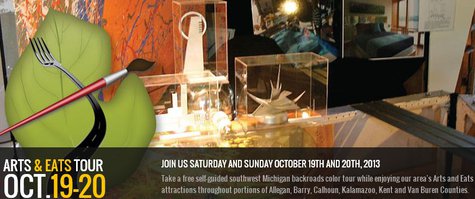 KALAMAZOO (WKZO) -- Coming up in just a couple of weeks, it's the third annual Arts and Eats self guided agri-culture tour of Southwest Michigan. The tour is a chance for people to learn more about the agriculture, food, and art of the region.
Organized by the Michigan State University Extension office, people are given a list of sites they can see on the self guided driving tour, and then check out whatever they want to, says coordinator Ginger Hentz.
The self guided tour will be Saturday, October 19th and Sunday, October 20th. You can plan your itinerary at ArtsAndEats.org, where they have maps and descriptions of attractions. The tour focuses on Allegan Barry, Calhoun, Van Buren, and Kalamazoo Counties.