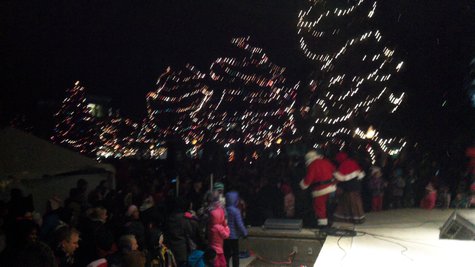 KALAMAZOO (WKZO) -- The Holiday season began weeks ago in Kalamazoo with the annual Christmas Parade.
The Holiday 'shopping' season was officially launched with the Tree Lighting event.
Thousands turned out in Bronson Park to end Black Friday by switching on the lights.
There was the traditional reading of "Twas the Night Before Christmas", and there was hot chocolate and Christmas carols.
Santa and Mrs. Claus made an appearance. They will be stationed downtown for the duration, hearing children's wishes.
He says it's important to support local merchants, particularly those who are promoting the Shop Local slogan. He says the downtown has a wide diversity of shops that you won't find in the malls, with merchandise they don't sell in the big box stores. .
A lot of communities don't have that kind of choice anymore and that's while Kalamazoo County has become a shopping mecca for the entire region.