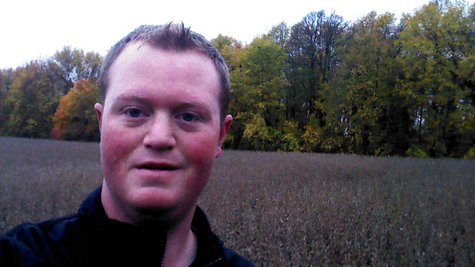 Portage Central is on a great run and now runs into the greatest football program in Michigan history. They just defeated Farmington Hills Harrison who is another one of those teams, and a win against Muskegon would possibly put them up against a third in that category Birmingham Brother Rice. Their playoff run hit a bump last week when they lost QB Ryan Mergener and RB Jacob Allen to injury, but it is still possible those two will come back and play this week. Picking up where they left off was QB Mickey Losey and RB Jerrod Davis. Davis tore apart the Harrison defense for 226 yards and three TDs and led the Mustangs to victory. While their offense was strong, the defense was just as strong holding down the Harrison offense to no second half points and have now allowed just 34 points in their three playoff games.
Muskegon is winningest program in Michigan Football history. They have lost one game all season and that was early in the season when they lost to Lowell, a loss they avenged in the district final. They always play a tough schedule and that was no different this year. They played in the OK Black which featured other playoff team Zeeland East, Muskegon Mona Shores, and Reeths-Puffer and played a non-conference schedule with games against Grand Haven, Grand Rapids Christian, Lowell, and Rockford. There is no question this team is battle tested. In their playoff run they have defeated Reeths-Puffer (49-14), Lowell (28-21) and Midland (24-7)
As for their team, the thing they have in common with Farmington Hills Harrison is that this team is not one of their historically great teams. They probably don't come close to their 2008 team which sent several players to D-1 Universities. As for the players, they are a team that also runs the veer but they run it out of a pistol look. Their QB is DeShaun Thrower who despite his last name, is much more of a running threat. While he could have played college football, he instead has committed to play college basketball. In the regular season he ran for over 1,000 yards while throwing for 900. Since the playoffs have begun nothing has changed there as he has rushed for 390 yards and six TDs while throwing for 225 and two TDs. He is helped out in the backfield by Javanutae Thomas who has rushed for 175 yards and four TDs in the three playoff games so far. They also feature Joeviair Kennedy who is their leading receiver this season but is also a threat to run, or even at times pass as he has thrown one TD in the playoffs. They bring a very stout defense to the table that, outside of the games with Lowell, has not been touched much. They have had three games all season where they have allowed more than 20 points and two of those games were with Lowell. For the season they are surrendering just 12.2 ppg.
My Pick: Muskegon 27, Portage Central 20. This game will be a game of speed (Musk.) against power (PC). On the season Portage Central has faired just fine against speed teams, but they haven't seen anyone as good as Muskegon. The Big Reds have faced power teams such as Grand Haven, Rockford and Reeths-Puffer. The thing is that while they are fast, their defense has been just fine against these power teams who have not been able to run against them much at all. In the playoffs only one player has over 50 rushing yards and that one player had only 80. On top of that the Big Reds have allowed a total of one rushing TD in their last six games. While I think PC will be in the game and will have a chance, I think the Big Reds will prevail in the long run.
Predictions of other State Semi-Finals:
Division 1:
Clarkston 27 Flint-Carman-Ainsworth 17. Carman-Ainsworth has had a nice run, but Clarkston's high scoring offense will be tough to slow down.
Detroit Cass Tech 28 Detroit Catholic Central 14. A rematch of the last two Division 1 state finals games both of which were won by Cass Tech. I don't see why this one ends any differently.
Division 2:
Muskegon 27, Portage Central 20
Birmingham Brother Rice 23, Detroit Martin Luther King 20. It could be a great game between two solid teams, but I'm thinking a rematch of last year's state finals between Brother Rice and Muskegon will be on tap.
Division 3:
Zeeland West 33, Stevensville-Lakeshore 17. Lakeshore has had a great run, but the Dux will be just too much in this one.
DeWitt 28, St. Clair 17. St. Clair has been a surprise team this year. DeWitt has been on everyone's map for a while and they have unfinished business after losing in last year's state semi-final.
Division 4:
Grand Rapids South Christian 24, Comstock Park 20. This is Comstock Park's third straight trip to the semi-finals, but I think this one ends like the last two did. South Christian beat them last year 21-7 in the semi-final and I think they should do it again.
Marine City 31 Lansing Sexton 21. Marine City has been to the state finals in 2011 and 2007 and I think they get back there again this year.
Division 5:
Muskegon Oakridge 24 Menominee 16. This might be considered an upset. Menominee has had their season ended the last three years by Grand Rapids West Catholic who is on the other side of the bracket, but I think Oakridge gets them before they get another chance against West Catholic.
Grand Rapids West Catholic 31, Livonia Clarenceville 21. West Catholic has been a wrecking ball since getting into the playoffs with a 5-4 record and I think they get to their second straight state final.
Division 6:
Ithaca 34 Montrose Hill-McCloy 17. Ithaca has won the last three state championships and they have beaten Montrose soundly in the playoffs every year on the way to those championships and that should happen again here.
Shelby 24, Clinton 20. Shelby showed me a lot last week when they overwhelmed Schoolcraft. I think they slip past Clinton back into the state finals.
Division 7:
Harbor Beach 23 Ishpeming 20. This is a great match-up. Harbor Beach is the defending champs in division eight and Ispeming is the #1 ranked team in Division seven. Harbor Beach had a very impressive 31-14 win over Pewamo Westphalia in the regional and I like them to get back to the state final.
Detroit Loyola 32 Homer 21. Detroit Loyola has outscored their opponents 153-7 in the state playoffs so far. I think they get by a solid Homer team here to get back to the state championship.
Division 8:
Beal City 31 Crystal Falls Forest Park 16. While CFFP has been good and has a good history, Beal City's has outscored their opponents 156-15 and that is just too good to pick against.
Muskegon Catholic Central 28, New Lothrop 14. MCC has playoff wins over traditional powers Middleton-Fulton, Fowler and Mendon. They should be able to get back to the state finals for the first time since 2008.