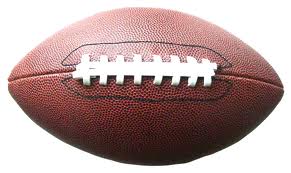 The Portage Central Mustangs proved their might on Friday night beating Battle Creek Lakeview 40-7. The two teams came in undefeated and champions of their respected divisions in the SMAC this season. Lakeview scored the first points of the game on their first offensive play of the game, a Donnie Ernsberger 54 yard run, but that would be all the scoring the Spartans would get. The Mustangs' great backfield combination did heavy damage. Jarrod Davis had 187 yards and a TD while Jacob Allen and Ryan Mergner both had two TDs. They will now play Farmington Hills Harrison in next week's regional.
Division 5:
The magical run came to an end for the Parchment football team as they were shut down by Olivet 20-6 on Friday night. The Panthers' made big headlines in the opening week with their upset of highly ranked Jackson Lumen Christi but they were slowed by a strong Olivet defense. Parchment took the first drive of the game and marched right down the field to score and led 6-0 but that would be it for their offense. Olivet had two big turnovers, one a fumble into the end zone and the other when they turned it over at the five yard line, but Parchment was unable to respond with their offense which managed 175 yards on the night. Eagles' running back Shane Loney led the Eagles with 152 yard and two TDs. Olivet moves on to face Grand Rapids West Catholic.
Division 6:
Schoolcraft and Constantine will both be playing in a regional next week. Both schools won on Friday night. The more exciting of the two games was Schoolcraft beating Watervliet 28-26. Watervliet took a 12-0 lead to start the game, but was answered back by 12 for the Eagles and they were tied at 12 at the half. The difference in the second half came down to two point conversions. Schoolcraft got two TDs in the second half and converted both of their two point conversions while the Panthers' scored two, but on the second score were unable to get their two point conversion and that was the difference in the game. Schoolcraft survived a huge night from Panthers' QB Luke Traver who threw for 460 yards and four TDs. Schoolcraft will now face Shelby in next week's regional.
Constantine just keeps rolling. They got into the playoffs with a 5-4 record but they are running crazy over teams to the east and they rolled up Hillsdale on Friday night 56-14. Constantine overwhelmed the Hornets taking a 42-7 lead into halftime. Taylor Reiff is becoming a post season hero for the Falcons. He did not play a big role in the regular season but is now filling in nicely for a team without leading running back Justin Hull. He rushed for 217 yards and four TDs with all the TDs coming from long distance. Matt Hasbrouck added 127 yards and two scores while Andres Montoya also had two TDs. The Falcons move on to face Clinton in next week's regional.
Division 7:
One SAC team is going home and one is still alive. Starting with the good, Decatur survived a defensive battle on Friday night beating Cassopolis 7-0. Not only that, but they did it in dramatic fashion, scoring with just :34 seconds left in the game on a Matthew Botti six yard run to get the win. They have now won back to back district titles. They now move on to face Homer who disposed of Lawton 43-25. The Blue Devils got a great effort from QB Brandon Turner who threw for 204 yards and a pair of scores. That wouldn't be nearly enough to combat Homer's Alex White. The Trojans' signal caller threw for 260 yards and five TDs.
Division Eight:
Climax-Scotts @ Mendon Saturday @ 1:00