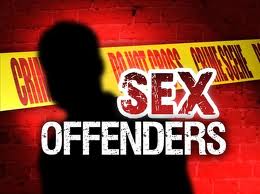 PINE GROVE TOWNSHIP (WKZO) -- A van was spotted racing north across Van Buren County reaching speeds of up to 97MPH. It took deputies five miles to catch up and pull the driver over on 23-1/2 mile in Pine Grove Township Friday evening.
The 46-year-old explained he was a sex offender and had to get back to his home in Holland by curfew or he would be in violation of his parole.
In the front seat of his Olds Silhouette van they found a 15-year-old girl who was wanted for escaping from the Ottawa County Juvenile home two weeks prior.
The sex offender had violated his parole just by being with the girl. She has refused to cooperate with investigators and explain their relationship.
He is being held for violating parole, reckless driving and driving without proof of insurance.More charges may be forthcoming. The teen was returned to the Juvenile detention facility.