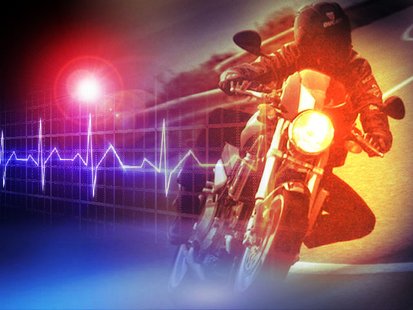 LAWRENCE (WKZO) -- State Police have released the name of a motorcyclist from Lawrence who was critically injured when he crashed his bike earlier this month.
Troopers say 50-year-old Kim Duane Mann was forced to take evasive action when a car failed to yield at the intersection of St. Joseph and Midway Court in Lawrence on May 8th. He lost control of the bike and crashed.
He was not wearing a helmet. He has been in critical condition at Bronson Hospital since that day.State Police aren't saying whether or not the driver of the vehicle has been cited or charged.