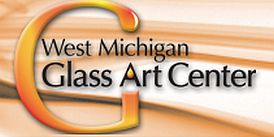 KALAMAZOO (WKZO) -- Lots to do in Kalamazoo this weekend, and one option is checking out what glass artists in the community are up to. On Saturday, it's Explore Glass Art Day at the West Michigan Glass Art Center.
Discover Kalamazoo's Renee Newman says they'll offer you an opportunity to do glass art work yourself, and the art you'll see never fails to impress.
The event is from ten AM to 4:30 PM. To find out about going, follow this link.