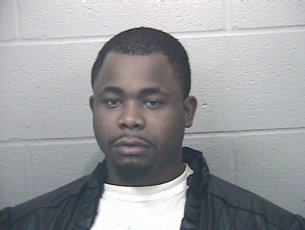 KALAMAZOO (WKZO) -- An arrest has been made following a shooting last Friday night at a Kalamazoo convenience store. Kalamazoo Public Safety officers responding to a report of a shooting at the Dayshas Convenience Store in the 700-block of Douglas Street just after 11:30 p.m. Friday found a 23-year-old Kalamazoo man suffering from multiple gunshot wounds and a 49-year-old man who had also been shot once.
An investigation led to the arrest of 26-year-old Robert Earl Pratt Jr. of Kalamazoo. He was arraigned Tuesday in 8th District Court on counts of assault with intent to murder, felony firearm counts, and a count of being a felon in possession of a firearm. Pratt's being held at the Kalamazoo County Jail on 250-thousand dollars bond with a preliminary examination set for May 13th.
The 23-year-old victim is in serious condition at Bronson Hospital while the 49-year-old victim has since been released. Their names have yet to be released. Anyone with information on the case is asked to contact Kalamazoo Public Safety or Silent Observer.