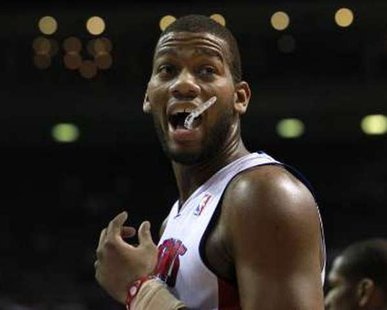 Rodney Stuckey didn't get the start on Monday, but the stat sheet would make a viewer think otherwise.
Stuckey played 35 minutes off the bench in place of starter Brandon Knight, who only played a total of four minutes after spraining his ankle in Monday's 103-90 loss to the Utah Jazz.
The loss moves Detroit's record to 23-43, extending the team's losing streak to six games.
Greg Monroe added a double-double to Detroit's stat sheet, tallying 15 points to go with 13 rebounds in the loss. Mo Williams scored 20 points for Utah, which led all scorers.
Detroit will look to snap its six game losing streak on Wednesday on the road against Golden State.