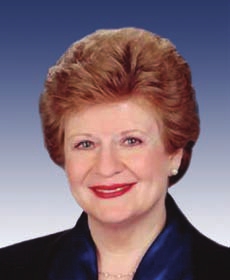 WASHINGTON (WKZO) -- US Senator Debbie Stabenow is pleased that the House has reauthorized the Violence Against Women Act. The 1994 law provides funding for police and domestic violence shelters.
Its reauthorization had been held up for months as House Republicans sought to remove new language from it that specifically protects gay and transgender victims. Stabenow says it was just posturing that endangered lives:
Republicans pointed out that their version of the bill would have protected "all women," but in the end, the Senate's version passed, with the support of 199 Democrats and 87 Republicans last Thursday.