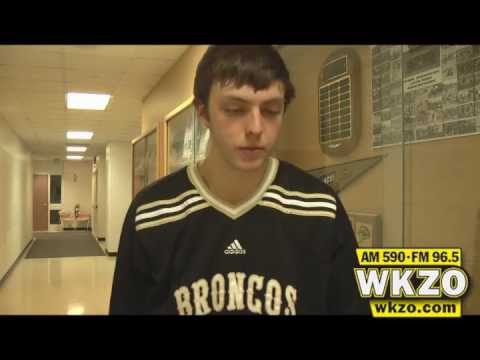 JmQEjgXMqDs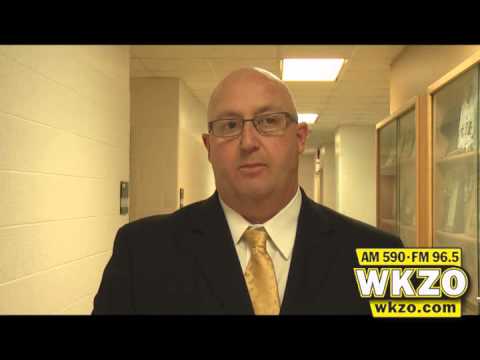 XEl_b8pp-Ds
Kalamazoo, MI (WKZO) – This wasn't exactly the way Coach Steve Hawkins wanted to clinch his sixth MAC West Division title but he'll take it. However, don't expect him to celebrate his team's accomplishments for a few days.
"It's not the way we envisioned winning the title but I didn't envision losing my hair at a young age either, so you deal with it, that's the way it is," Hawkins said jokingly after the Broncos were defeated by Ball State 89-85 on Tuesday but still were able to secure WMU's seventh overall MAC West Title with Eastern Michigan's loss to Central Michigan.
"Right now, it's not like I'm going to jump for joy. At some point and time, it's not going to be tonight, and it won't be too long, we will feel really good about a team that was expected to do nothing! We'll feel very good about what they were able to accomplish. I'm very proud of them, disappointed in the outcome for the game, but very proud of them."
And his feelings should be mixed after the performance his team showed on the court against the Cardinals. While the final score will forever show the Broncos only losing by four, all those in attendance will remember a different game. WMU trailed Ball State by double figures for 22 of the final 24 minutes due to 54% free throw shooting, and getting outrebounded by nine by a Cardinals team that wasn't known for their rebounding skills. But Hawkins thinks it was mostly due to poor focus.
"Our concentration, that was the story of the game. We didn't do well from free throw line to free throw. We weren't getting back and allowed them way too many shots. We weren't matched up and you can't do that right now because of the way they are running."
Shayne Whittington scored a career high 28 points and grabbed 12 rebounds for his 10th double-double of the season. Whittington had only nine and three in the first half, as the Broncos were down 40-28 at halftime. The Paw Paw native also recorded three blocks, upping his season total to 47, and is now only nine shy of the school record set by Matt Van Abbema in '93-94.
Before fouling out, Austin Richie scored 15, including ten during the final 2:46 of the game, in which the Broncos outscored the Cardinals 25-13. WMU was able to get the game to within three at 84-81 with 24 seconds left, but Ball State made their final five free throws and were 35-46 (76.1%) overall from the charity stripe.
Game Notes: Besides for Richie, Nate Hutcheson, David Brown, and Connar Tava also fouled out. The Broncos as a team had 31 fouls…WMU shot 48.4% from the field, Ball State 45.3%...The Broncos outscored Ball State 57-49 in the second half…Brown was the only other Bronco to score in double figures. He had 11…Jesse Berry topped the scoring charts for the Cardinals with 28. Jauwan Scaife had 21. He had a career high 30 in the previous meeting against Western.