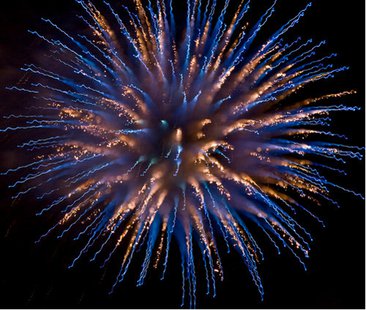 PORTAGE (WKZO) -- Just in time for the Fourth of July, the city of Portage has enacted an ordinance to crack down on the use of fireworks in the middle of the night. After the state eased its rules on fireworks laws last year, local police departments were flooded with complaints about Michigan residents using their newfound freedoms by shooting off loud explosive fireworks at all hours of the night. So, it's now possible for local communities to regulate the hours during which the fireworks may be used.
Portage Mayor Pete Strazdas says that, locally, you won't be allowed to do it between one AM and eight AM between now and September tenth. It'll cost you 100 dollars per violation.
Strazdas says that one AM cut off time is the earliest the state will allow for a community with a population below 50 thousand. For larger communities, the limit is midnight, and that's just what it'll be in Kalamazoo, once the city commission approves its own local fireworks restrictions on Monday.