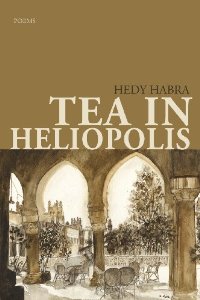 KALAMAZOO (WKZO) -- A Western Michigan University professor who also happens to be a poet and author will be doing a reading at the Michigan News Agency in downtown Kalamazoo on Wednesday. Hedy Habra will read from her poetry collection, "Tea in Heliopolis."
She tells us that's a town in Egypt, her native country. Tea in Helioplis tells the story of a painter who makes his way from Egypt, moving across the world.
Habra's also the author of short story collections and several other poetry books. She'll be doing the reading downtown on Wednesday from six to eight PM.