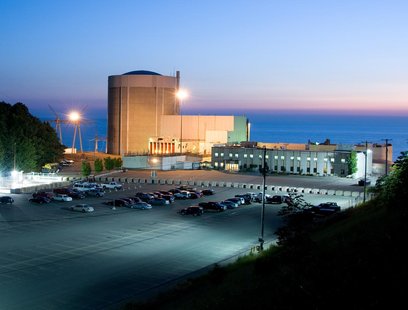 COVERT (WKZO) -- Congressman Fred Upton toured the Palisades nuclear power plant over the weekend now that the facility is back online. Palisades shut down for 43 days this year when it was discovered that a water tank in the control room was leaking. The problem was just the latest in a series of issues that had the NRC paying extra attention to the Van Buren County plant, and when it happened, Congressman Upton said he'd keep a close eye on the facility.
Over the weekend, Upton brought several NRC officials with him when he toured the reopened Palisades. He says that the NRC is confident at this point that there's nothing to fear, but they're still keeping a close eye on it.
Upton added that safety is the top priority, and "we're not gonna let them take any short cuts."