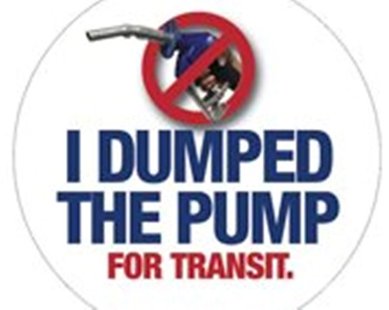 KALAMAZOO (WKZO) -- This Thursday is the eighth annual Dump the Pump Day, when motorists are being asked to skip using their cars, and give a shot to mass transit. Kalamazoo Metro Transit is taking part, says its Bill Schomish.
He tells us that transit authorities all over the country will use the day to promote their serivces, noting that, with gas prices soaring so high, Metro Transit is seeing more business than ever. In 2012, it had three milion runs.
Schomish adds that using mass transit is an excellent way to save money. Studies have shown that, for a family, simply switching from two cars to one can save almost ten thousand dollars a year.